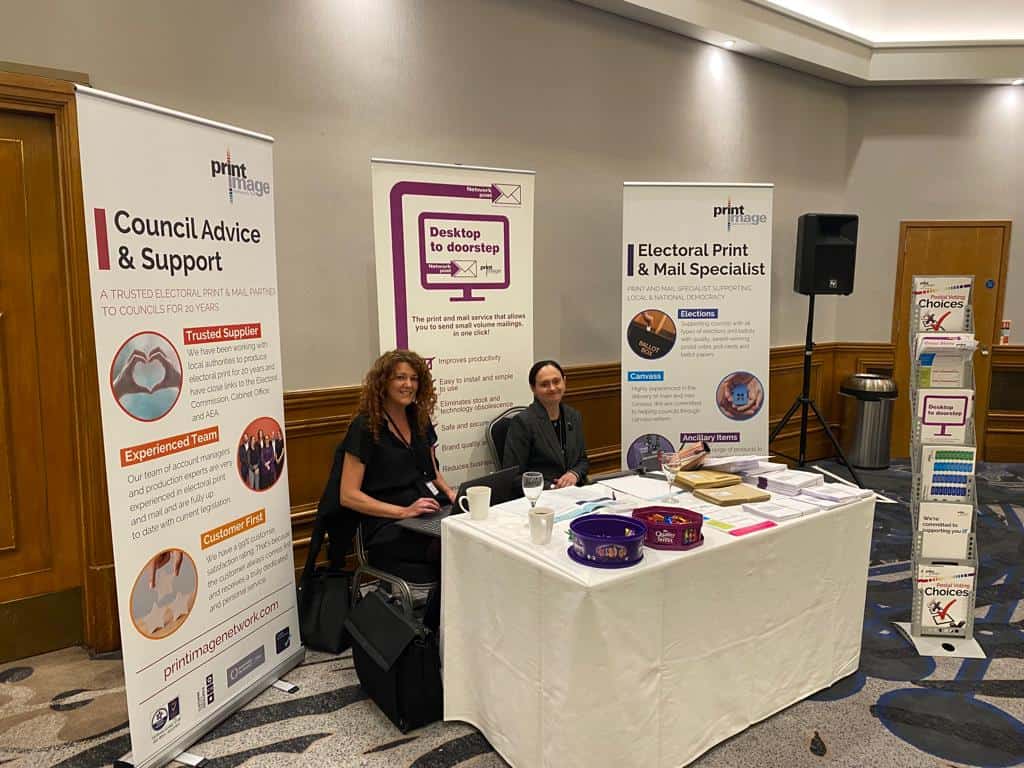 The Print Image Network team recently attended the AEA Elections Act 2022 Seminar. Being the first AEA face-to-face event since 2019, the seminar was extremely popular and our stand was very busy, having been visited by many of our customers and other local authorities; it was fantastic to see everybody together again for the first time since the COVID outbreak.
The one-day seminar was to provide information on changes to The Elections Act 2022, to show how the Government is working with the sector to deliver important changes to ensure democracy is secure, fair, modern, and transparent. The Elections Act 2022 introduces several measures to cut down on the potential for voter fraud in elections, including a new requirement for voters to show photographic identification at the polling station in Great Britain. In addition to commonly used photographic identifications being accepted at polling stations, an electoral identity document will be available for electors to apply for, which is known as the Voter Card.
The Government are committed to providing funding to local authorities to cover the additional costs occurring as a result of the changes arising from the Elections Act, to be provided under the New Burdens Doctrine as per the individual electoral registration and canvass reform.
Print Image Network are advanced with the knowledge required on the measures and changes arising from The Elections Act 2022, and we are able to support local authorities with our election and canvass print solutions, customer service excellence, unsurpassed capacity network and extensive range of services for local democracy.