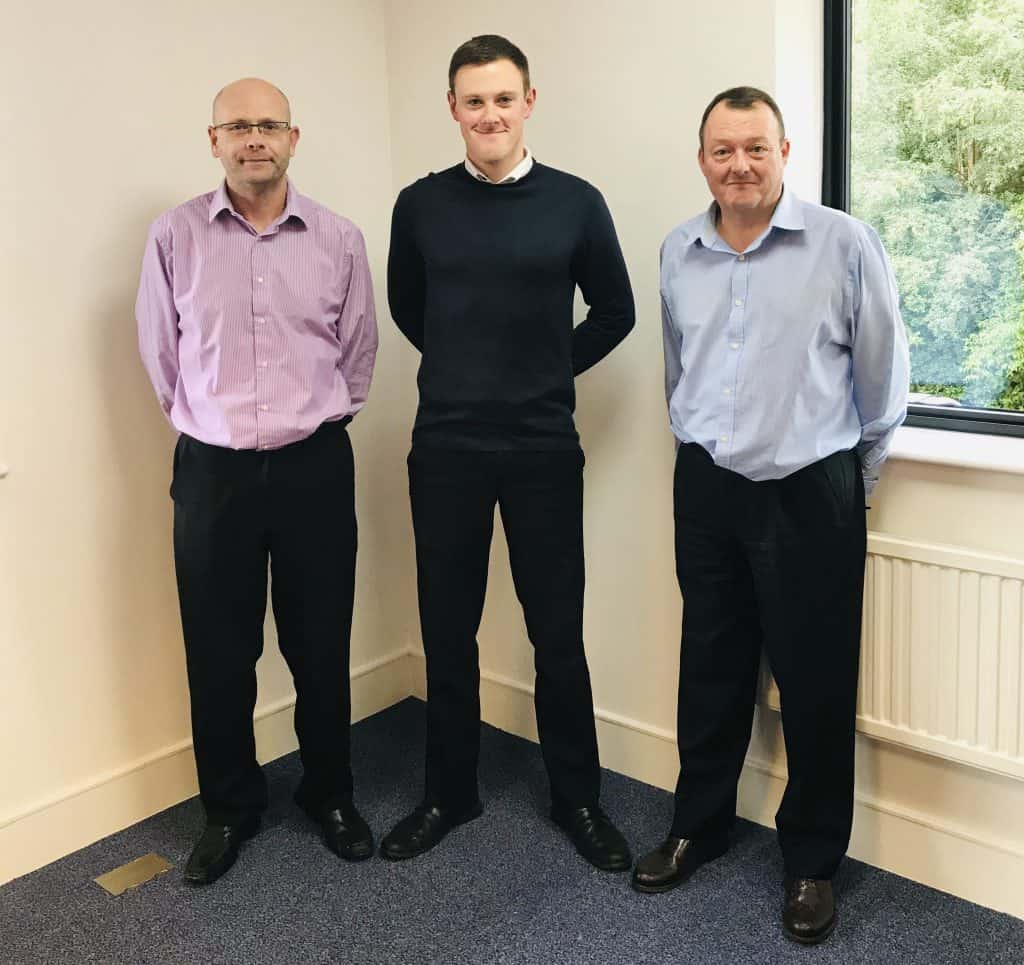 Three new members join our experienced electoral print account management team.
To continue to provide a first-class service to local authorities across the country, we have expanded our electoral print account management team.
We welcome three new account managers to our team, all based at our North-West headquarters. As a holder of the Cabinet Office's Customer Service Excellence Standard, we are committed to providing the best customer service for our local authority customers across the country. The expansion of our team will support our commitment to customers, who expect the best possible support for elections and canvass.
New team members Adam Keane, Graham Williams, and Stuart Whittaker all have backgrounds in account management within the print and communication sector and bring with them an excellent knowledge of the printing process and wealth of experience in managing customer projects.
"We are extremely pleased to expand the electoral print account management team at Print Image Network and welcome Adam, Graham, and Stuart to the team. This year has been unprecedented in terms of the pressure put on electoral administrators and suppliers due to the unpredictable and changing political landscape. Among other skills and qualities, the niche market of electoral print and mail requires account managers who are accurate, organised and calm under pressure" Says Simon Milnes, Commercial Manager at Print Image Network. "Each one of our new recruits has these skills; we are confident they will deliver the level of service our customers are used to." He continued.
We, of course, are not wasting any time getting our new starters acquainted with the fast-paced world of electoral print. Adam, Graham, and Stuart each have their own account portfolio and are fully up to speed with our range of products including our award-winning postal vote solutions.
The new starters will be briefed on the output from the recent canvass reform day, hosted by the AEA, which was attended by three members of our team. They will also be attending the AEA annual conference next year, where they will get to meet customers face-to-face in Blackpool.
Having rolled-out our core company values earlier this year, our new recruits all demonstrate values that mirror our own. We are positive Adam, Graham, and Stuart will carry out their roles with dedication and a commitment to Print Image Network and our core values - efficiency, commitment, knowledge, professionalism, and trust.
For more information about our growing electoral print account management team and our commitment to customer service, please contact on 0161 209 4800 or email sales@printimagenetwork.com