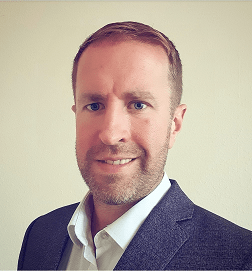 Print Image Network is pleased to announce that Stuart Hayden has joined our growing team as an Election Consultant.
Stuart has worked in the elections industry for over twenty years, including 10 years in local government, where he progressed from Election Assistant to a Deputy Elections Manager. During this time, he administered many electoral canvasses and worked on multiple large-scale ballot events, including City elections, UK Parliamentary and European Parliamentary elections (including an all postal vote pilot).
Staying in electoral administration, Stuart then gained experience in electoral software, where his achievements included involvement in software development which has assisted local authorities in the collation of electoral registers and the management of elections. Furthermore, Stuart was involved in the Individual Electoral Registration (IER) project, working on the transition from a predominantly paper-based system to the introduction of the Register to Vote website in 2014.
With a strong background in elections, Directors John Foster & Stephen Power are delighted to welcome Stuart to the team.
"Stuart's appointment strengthens our team of elections experts and we are very happy to welcome him on board. The expansion of our team means we can continue to meet and exceed the expectations of our customers," says Steve Power, Services Director.
"With Stuart's vast amount of election experience, he can advise the plethora of customers that sit under the Print Image Network umbrella," adds John Foster, Managing Director. He continues, "in addition to our important council arm, Print Image Network has a non-statutory brand called UK Engage, which offers a full election and e-voting service to organisations looking for an impartial, transparent, and trusted scrutineer. Stuart's wide range of skills means he will be looking after customers across all our election brands."
Stuart began at Print Image Network on 18 May 2020. He will be meeting with customers remotely for the time being and face-to-face when it is safe to do so. Stuart says about his new role, "I am looking forward to the varied opportunities my new role presents, I can apply my 20 years' experience within statutory elections and also get involved with the needs of customers in new market sectors. It is a very exciting time for me."