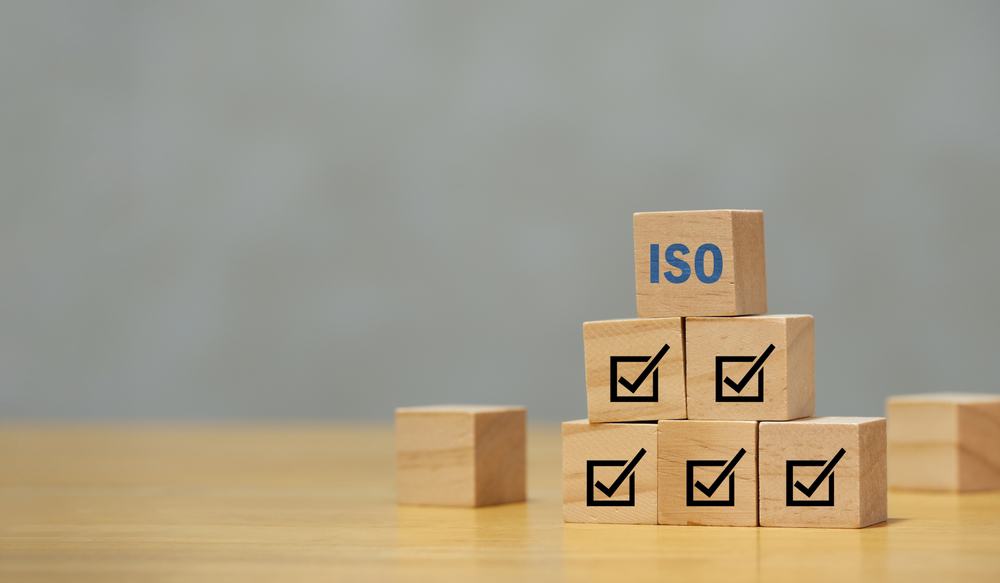 In line with our dedication to both information security and quality management, we are delighted to declare the successful completion of our annual audit for ISO 27001:2013 and ISO 9001:2015, with a record of zero non-conformities.
The ISO 27001:2013 Information Security Management Standard is a framework that ensures a common set of policies, procedures, and controls are in place to effectively mitigate information security risks. This framework empowers us to manage these risks diligently and consider legal and regulatory obligations.
Likewise, the ISO 9001:2015 certification is internationally recognised as the most established quality framework, based on a number of quality management principles including strong customer focus, continual improvement and increasing efficiencies.
Print Image Network places the utmost importance on both information security and quality management. We are committed to going above and beyond the requirements of these policies, ensuring that our customers and their data is in safe hands, as we continue to provide unrivalled services to the elections and ballots market; this includes some of the country's leading membership organisations which have stringent internal procedures in relation to their supply chains. So, retaining both accreditations is pivotal for Print Image Network.
For more information about our growing electoral administration print and mail service, please contact us, call on 0161 209 4800 or email sales@printimagenetwork.com.

For many years, it has been practice for Print Image Network and UK Engage to support three charities throughout the year, chosen by our team. This is something that we have always liked to do as a business to support and help the wider community, and it supports our well established Corporate Social Responsibility Policy as well as being integral to our current Social Value Policy.
Our previous three charities were Dementia UK, Derian House Children's Hospice and The Teenage Cancer Trust, who received £1,739.30 in total during 2021 and 2022. Charitable donations are generated in several ways and our customers are often involved. For example, we ask our customers to vote for a charity in lieu of receiving a Christmas Card and all customer satisfaction surveys issued for PIN and UKE include a donation option as an incentive to complete the questionnaire. So, thank you to all our customers who have contributed to those values.
In March this year, we ran another democratic process to select our next three company charities; As we run nomination and election processes for third party organisations, we utilise our pioneering technology to allow our team to determine the three most popular charities out of those preferred charities that were nominated.
The charities who came out top this time were:
Andy's Man Club
Francis House Children's Hospice
Mind
For more information about our growing electoral administration print and mail service, please contact us, call on 0161 209 4800 or email sales@printimagenetwork.com.

The Print Image Network team says goodbye to Birmingham and the AEA Conference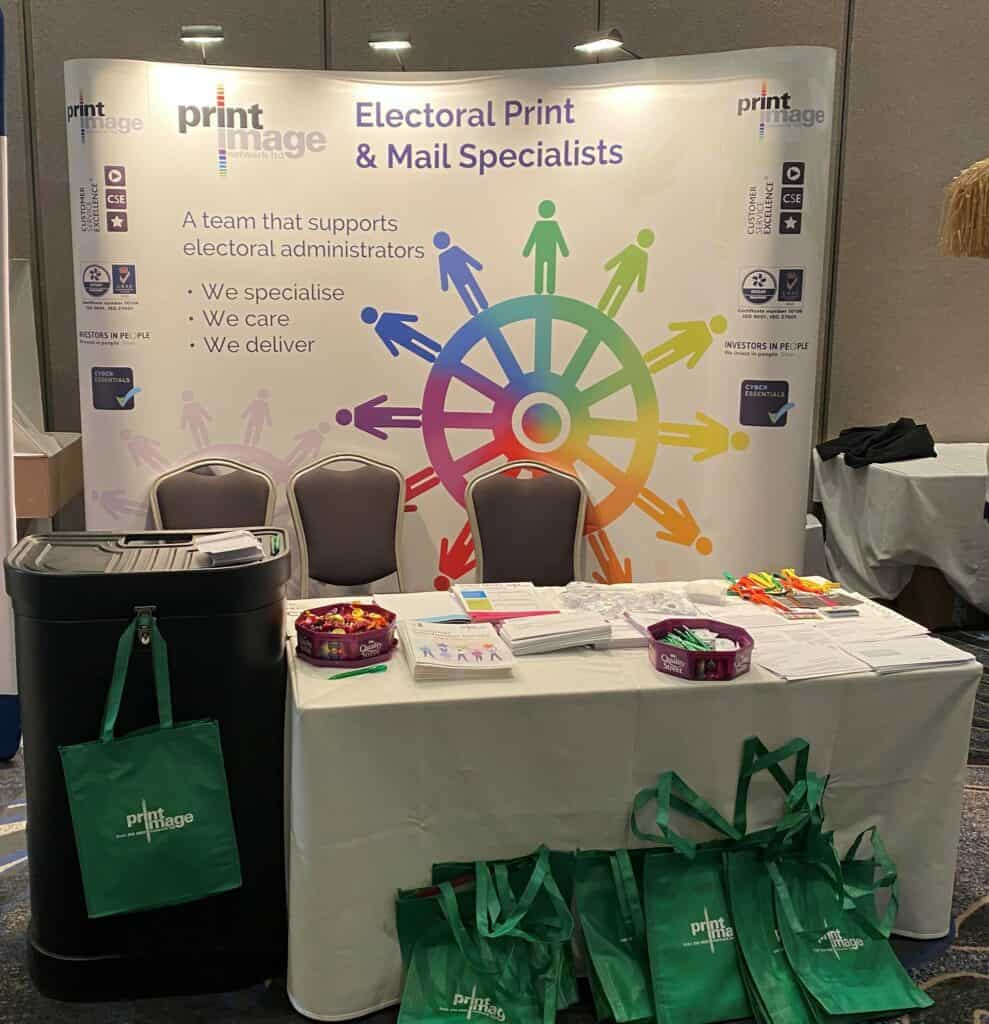 The Print Image Network team have landed back in the office, after attending the AEA conference 29th to 31st January, which was the first face to face conference for two years. The annual AEA conference provides an opportunity for delegates within the electoral sector to learn of the latest developments though a schedule of workshops, which are complimented by an exhibition of electoral product suppliers. Understandably, after a two-year break, this year's conference proved to be extremely popular.
For Print Image Network, this was a good opportunity for us to catch up with our clients and contacts and we would like to thank all delegates who spent time at our stand. It's always great to see so many familiar faces and meet new ones too!
Whilst delegates visited the exhibition area at breaktime, the hot topic this year was Poll Cards and Voter ID, and trepidation about the forthcoming changes in Postal Vote eligibility. And we were very flattered to be told by several stand visitors, that we have a fantastic reputation within the industry, and our people are held in very high esteem.
Competition Winner
We held our usual prize draw, this time offering a Thornton's chocolate hamper. Congratulations to the lucky winner (we hope you enjoyed them)! Thanks to everyone who entered our prize draw.

We hope you all had a safe journey home. See you again next time.
For more information about our growing electoral administration print and mail service, please contact us, call on 0161 209 4800 or email sales@printimagenetwork.com.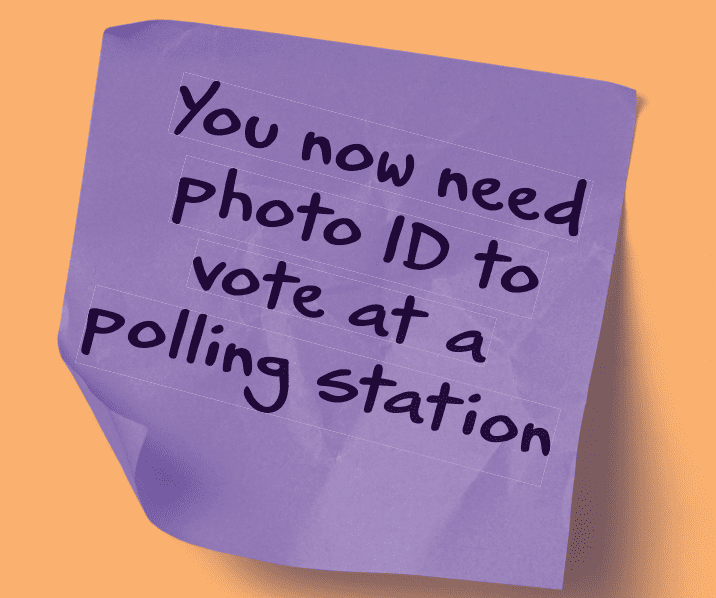 Important legislative changes were introduced by The Elections Act 2022, with the introduction of several measures to cut down on the potential for voter fraud. With this, there is a new requirement for voters to show photographic identification at the polling station in Great Britain. This will apply for the first time in England at local elections Thursday 4th May 2023.
In addition to commonly used photographic identifications being accepted at polling stations, an electoral identity document will be available for electors to apply for, which is known as the Voter ID Card. This is to assist those groups of voters who will likely experience barriers in obtaining access to photo ID.
The Electoral Commission Voter ID public awareness campaign officially launched Monday 9th January, which includes a support pack, which has been issued to organisations working directly with voters, including local authorities and charities, can play an important role in supporting voters to ensure they have photo ID ahead of the elections. The pack contains various guides and resources, that can be printed and distributed or placed at sites and offices, including:
Guide for staff and volunteers containing key information.
Voter booklet - full colour guide for voters, in all languages made available.
A5 inserts – which can be used with regular mailings such as council tax bills.
Posters - A3 and A4 awareness posters.
Print Image Network have resources and availability to print the printable resources contained in Voter ID partner packs, and we have artwork designs and multiple mailing options available for producing Voter ID cards. We have an expert team of account managers and print specialists to offer extra assistance if your election department is not fully staffed. Our production sites are primed and ready to print your important mailings, ahead of the 2023 elections.
For more information about our growing electoral administration print and mail service, please contact us, call on 0161 209 4800 or email sales@printimagenetwork.com.
Print Image Network is one of 1000s of companies that are celebrating Investors in People during November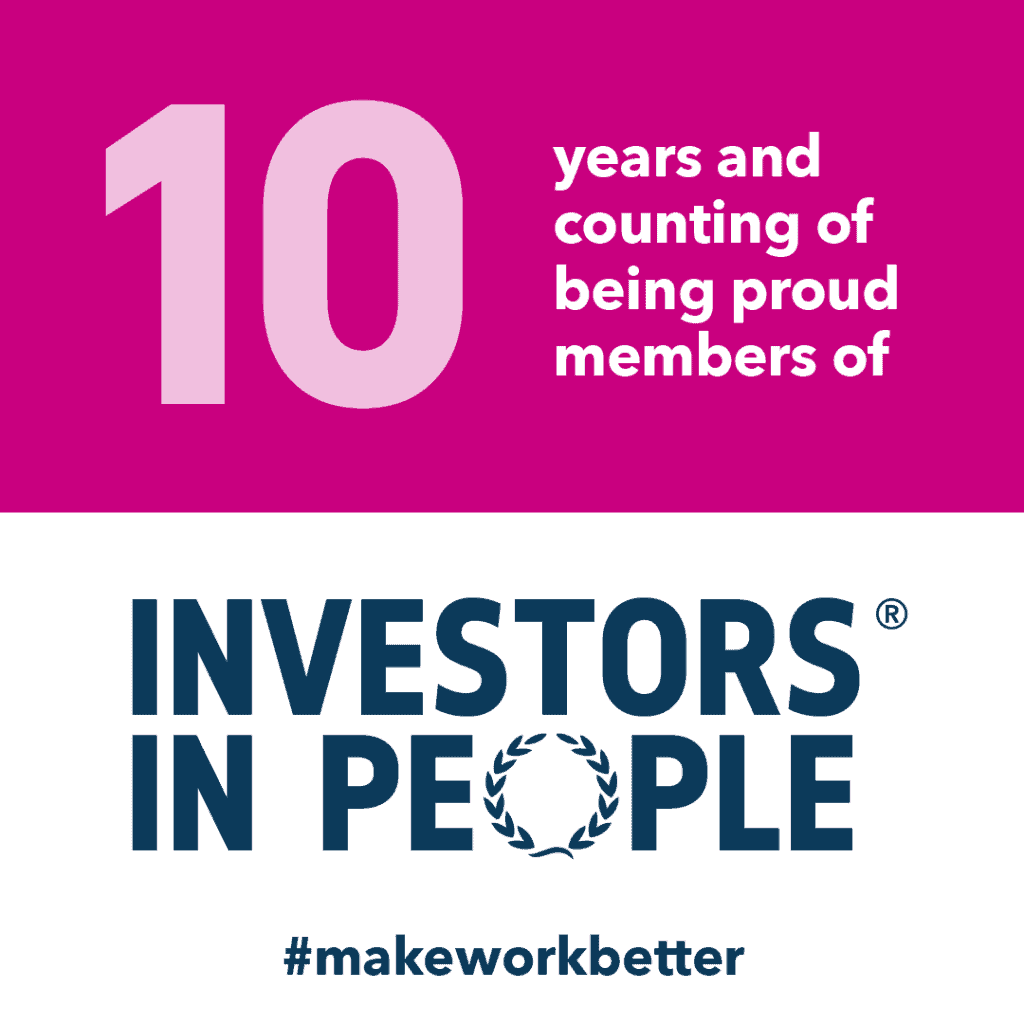 Investors in People has announced a month-long celebration of their 30th birthday and have invited Print Image Network to celebrate it with them!
The 30th birthday celebrations started on the 1st of November and will go through to the 30th.
It's an opportunity for everyone connected to the community interest company (CIC) to promote their purpose over profit statement – make work better.
Founded in 1991, their prestigious accreditations have been awarded to over 55,000 businesses in 66 countries in the past 30 years – with plenty more to come.
Print Image Network has held the Investor in People accreditation for 10 years and is currently working to the Gold Standard. 
Print Image Network's 10th year of Investing in People
As an SME, teamwork has always been very important to us, and our people are what has made our business a success.   Established in 2000, we have held the Investors in People accreditation for half the time we have been in business and have used it to make work better for our employees.
Stephen Power, Services Director and Investors in People champion said:
"We have used Investors in People to lead, support and develop our workforce. This has had a positive impact on the service we provide to our customers.  More recently, we have invested in the wellbeing of our staff, recognising that stress, depression, and anxiety (especially during the pandemic) is affecting millions of employees. For Print Image Network, it is an ethical priority to have a healthy workforce."
Over the last 10 years, Print Image Network has adopted many initiatives to help make work better for its staff. Training, engagement and communication, professional and personal development, promotion of work/life balance, and rewards and recognition are some of the ways it is doing this.
"As a leading provider of electoral print and mail, working with 25% of the country's local authorities, Print Image Network depends on the teamwork and shared experience of its staff to ensure millions of poll cards, postal votes, ballot papers, and canvass and registration forms are printed and mailed each year.  This could not be done if the team did not work as one."  Said John Foster, Managing Director.
Print Image Network will join other IiP accredited organisations throughout the month of November to celebrate the 30th birthday of Investors in People.
Five values, one aim - to provide the best service to our customers.
Our values journey:
In 2018, Print Image Network embarked on a project to confirm our core values. We believed that our values were best determined by those who embody them – our employees. Therefore, all employees were asked to participate in determining the company's five core values; values that we consider to be part of our DNA.
Through a series of surveys, our employees were invited to consider a list of principles they believed best represented our company and what we stand for. Following this exercise, we organised a number of collaborative workshops where employees were brought together to openly discuss the initial findings. From these exercises, our values were revealed.
Our five core values:
Throughout the exercises, there was consistency among employees as to what they believed we stood for, which were commitment, efficiency, professionalism, knowledge and trust.
With our five core values defined, we are now embarking on the journey to live and breathe them throughout the organisation. This includes having the visible throughout our offices, on our screen savers and acknowledging values-related behaviour and results with the introduction of our values awards.
"Our ambition is to create a company-wide common and shared understanding around our five core values, translating them into professional behaviours and entrenching them in the way we work with each other, customers, suppliers, partners, and stakeholders," says Stephen Power, Services Director and values ambassador.

Values, people and service
Of course, the ultimate satisfaction that comes with finally defining our values is how they benefit employees and customers. As a proud owner of the Investors in People (Silver) accreditation and the Cabinet Office's Customer Service Excellence standard, our people and our customers are what make our business. Through our investment in our employees, we aim to help them to feel valued, engaged and rewarded, which can only be beneficial to our customers.
"Each year, following our annual customer satisfaction survey, we are always humbled by the kind comments our customers provide. It is interesting to see the correlation between the feedback we receive from our customers and the values our employees believe to be true. It really shows that we are living our values and have been doing so for many years," says John Foster, Managing Director.
Print Image Network launched our core values to our local authority customers at the annual AEA Conference, 3rd-6th February 2019.
Visit Print Image Network at Stand 12 from 3-6th February 2019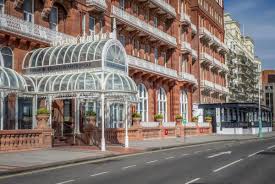 Print Image Network is once again exhibiting at the annual AEA Conference in Brighton, 3 -6th February 2019. As a leading provider of electoral print solutions, we have supported the Conference and the AEA for many years and once again will be on hand to offer help and advice to electoral administrators from councils across the UK.
The agenda promises a full schedule, including new workshops, not to mention the exhibition where we will be meeting delegates and customers at Stand 12 from the Sunday afternoon.
Providing no fewer than 70 councils across the UK with electoral print solutions, we still have capacity for the May polls and delegates can speak to members of the team to discuss printed postal vote solutions, ballots papers and poll cards – where we can discuss with specificity our 'poll sort' poll card mailing options.
We will also have a full range of our grass skirt count solution items. As 2019 will present more multi-seat elections, we are getting lots of requests for our '25' and '10' grass skirts. Our Small-10 and Large-10 skirts accommodate 10 ballot papers across and 3- 10 candidates down (plus one line for unused votes). Our Small-25 and Large-25 skirts accommodate 25 ballot papers across and 3-23 candidates down (plus one line for used votes). Our solution also includes summary sheet to suit the 10 & 23 candidate skirts. Plus, we have an excellent grass skirt training video which is available free to councils who purchase grass skirts.
Also, this year we will be launching our core values. As 2018 was a quieter year on the election front, we decided to formally define and publish our core values, which hopefully you will recognise us for. Through a series of surveys and workshops our employees selected the values they believe are inherent in our company. Come along to Stand 12 and find out how our values - Commitment, Efficiency, Knowledge, Professionalism and Trust can benefit your council in stressful election conditions.
We have lots to discuss, so please feel free to come along and speak with the team. You can enter our chocolate hamper competition and you could win an Echo Dot 3rd Generation which is our raffle prize at the Annual Dinner.
We look forward to seeing you at Conference!
You can check out our AEA Profile here>>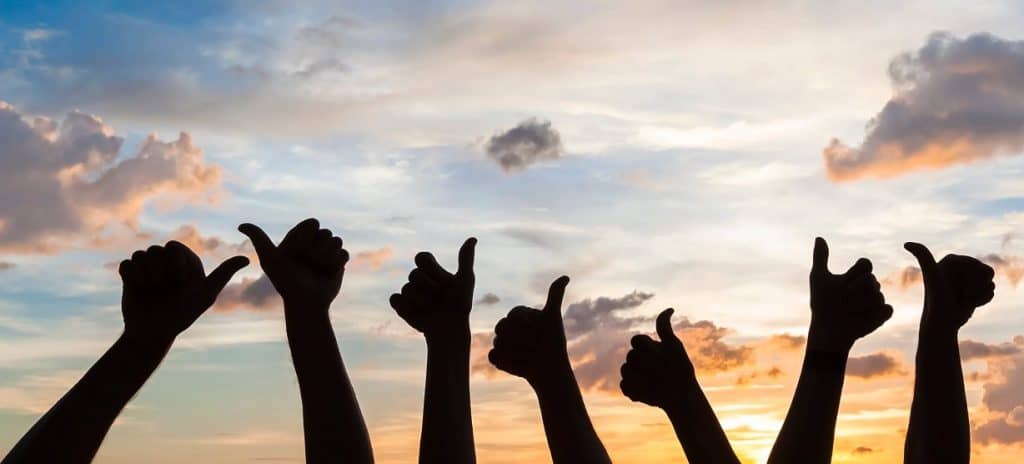 Following our third full 'Customer Service Excellence' assessment, it's a pass for Print Image Network
For electoral print and mail provider, Print Image Network, 2017 was a great year for customer service-related accreditations and recognition. We're pleased to report that we have continued this success into 2018.
Following our third 'full' assessment, we have maintained our Customer Service Excellence Standard for demonstrating evidence of exceptional customer service. The full assessment, which happens every three years, comprises a comprehensive submission to the assessor, followed by an onsite assessment, where staff are interviewed in relation to five key areas:-
Customer Insight
The Culture of the Organisation
Information & Access
Delivery
Timeliness & Quality of Service
Our recent pass follows our Investor's in People re-assessment in 2017, which saw us achieve the Silver Standard, exceeding the industry average in all nine of the performance indicators. The renewal of the Customer Service Excellence Standard further highlights our commitment to our customer-centric ethos.
Steve Power, Services Director and Print Image Network's Customer Service Excellence Ambassador, said of the assessment news "We are delighted that we have passed our third full assessment. Maintaining the Standard since 2012 is the result of hard work and commitment from the team. Our council customers trust us to help them through stressful and sometimes complex election periods, our latest pass confirms the procedures and systems we have in place allow us to provide trusted support and excellent service when customers most need it."

Customer Service Excellence Assessor, Michael Lynch, gave the following statement, "I have assessed Print Image Network Ltd for Customer Service Excellence several times and on my last visit I continued to be very impressed by their attention to detail and customer-centric focus. The team works very well together and as a result well-coordinated customer service is achieved."

He continued "I spoke to several customers during the visit and they were effervescent in their praise in relation to the service that they received from Print Image Network Ltd."
Print Image Network has many exciting initiatives planned for 2018 to further enhance the customer experience.
If you want to find out more about our Customer Service Excellence Standard or our Investors in People accreditation, please download our document 'Working Together' Investors in People and Customer Service Excellence: Our customer service journey >>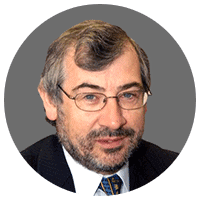 Electoral Print & Mail Specialist, Print Image Network Ltd is delighted to announce that John Turner has joined its team of electoral professionals as its Electoral & Democracy Specialist.
A former Returning Officer, John brings with him a lifetime of electoral experience and has held several pivotal positions, including Chief Executive of the Association of Electoral Administrators, the UK's leading professional body solely interested in the administration of electoral matters.
John Turner is a highly respected electoral professional and is well-known within the industry. During his career at the Association of Electoral Administrators, he has worked closely with Government Departments, the Electoral Commission, and other national bodies to improve the administration of electoral matters in the UK.
Before his appointment at the AEA in 2006, John held the position of Deputy Chief Executive and Director of Public and Support Services at Norwich City Council, where he was responsible for Democratic Services and the Elections Office, among other departments. He was also the Electoral Registration Officer and Returning Officer for the Council until March 2005.
Print Image Network is one of two influential electoral brands business owners John Foster and Stephen Power have established in the UK, since starting the business in 2000. The appointment illustrates their commitment to growing the business in both statutory and non-statutory markets, under the Print Image Network and UK Engage brands.
John Foster, Managing Director and Steve Power, Services Director gave a joint statement regarding the appointment, "We are delighted that John is bringing his years' of experience to Print Image Network. John has been involved in electoral administration his entire career and is at the forefront of legislative matters. From his positions at the AEA and local authorities to his consultation, training and oversea electoral ventures, his experience in electoral matters and democracy makes him an excellent fit with our business."
John Turner said "I am very pleased to be joining John and Steve and the team at Print Image Network and look forward to the new opportunities and challenges that this appointment will bring. I have joined a progressive company at a very exciting time and am already impressed by the ethos of customer service and support which underpins the way in which the organisation operates."
Contact Print Image Network on:-
The Print Image Network team says goodbye to Blackpool and the AEA Conference
The team at Print Image Network would like to thank all the delegates who spent time at our stand, stand 3 at the AEA Conference 2018. It was great to see so many familiar faces, and the conference seemed to have a certain buzz about it this year.
Practical Counts Workshop
We were delighted to be asked to be a sponsor for the Practical Count Method workshops for the AEA Conference 2018, where we provided over 10,000 ballot papers, plus grass skirts and count sheets for the training.
The workshop focused on how to efficiently count multi-seat ballot papers in preparation for this year's elections.
Laura Lock, Training Manager at the AEA said "The AEA is very grateful for the support of Print Image Network in supplying documents for the Practical Count Methods workshop. The workshop was really well received with great feedback and delegates appreciating the chance to actually have a go – thanks to the materials supplied by Print Image Network."
Delegates said –
"A brilliant workshop, loved the interactive parts and actually getting the chance to use these count methods and learn more about them."
"This was a really good workshop providing genuine hands-on practical experience combined with a really great opportunity to share knowledge."
"Really interesting to look at the options available - and to try them."
Competition Winner
The winner of our prize draw – Laurent Perrier Champagne and Chocolate gift set was Susan Malmgrem, West Lancashire District Council. Thanks to everyone who completed our prize draw form at AEA Conference 2018.
We hope you all had safe trips home. Until the next time.