The Print Image Network team says goodbye to Blackpool and the AEA Conference
The team at Print Image Network would like to thank all the delegates who spent time at our stand, stand 3 at the AEA Conference 2018. It was great to see so many familiar faces, and the conference seemed to have a certain buzz about it this year.
Practical Counts Workshop
We were delighted to be asked to be a sponsor for the Practical Count Method workshops for the AEA Conference 2018, where we provided over 10,000 ballot papers, plus grass skirts and count sheets for the training.
The workshop focused on how to efficiently count multi-seat ballot papers in preparation for this year's elections.
Laura Lock, Training Manager at the AEA said "The AEA is very grateful for the support of Print Image Network in supplying documents for the Practical Count Methods workshop. The workshop was really well received with great feedback and delegates appreciating the chance to actually have a go – thanks to the materials supplied by Print Image Network."
Delegates said –
"A brilliant workshop, loved the interactive parts and actually getting the chance to use these count methods and learn more about them."
"This was a really good workshop providing genuine hands-on practical experience combined with a really great opportunity to share knowledge."
"Really interesting to look at the options available - and to try them."
Competition Winner
The winner of our prize draw – Laurent Perrier Champagne and Chocolate gift set was Susan Malmgrem, West Lancashire District Council. Thanks to everyone who completed our prize draw form at AEA Conference 2018.
We hope you all had safe trips home. Until the next time.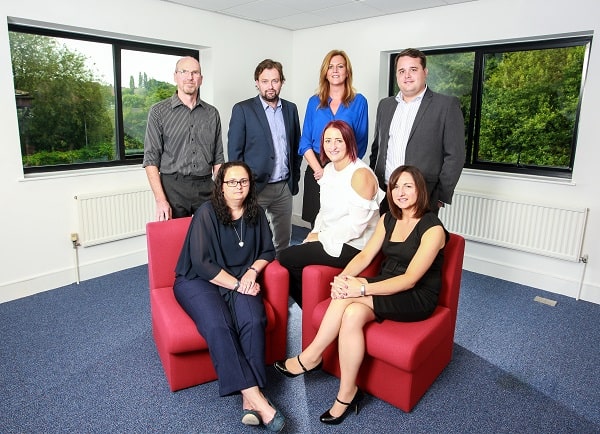 Visit Stand 3 and talk to the team about your electoral print requirements, from 4-7th February 2018.
Print Image Network is once again exhibiting at the annual AEA Conference in Blackpool, 4 -7th February 2018. As a leading provider of electoral print solutions, we have supported the Conference and the AEA for many years.
The agenda promises a full schedule, including more workshops and interactive plenary sessions, not to mention the exhibition where we will be meeting delegates and customers at Stand 3 from the Sunday afternoon.
Providing no fewer than 70 councils across the UK with electoral print solutions, we still have capacity for the May polls and delegates can speak to members of our account management team to discuss printed postal vote solutions, poll cards and ballots papers. Furthermore, our friendly team will be on hand to discuss to canvass, NPRs, PI Refresh and our hybrid mail solution, Network Post.
For customers who are familiar with our team, we have a rota which details when our each of our electoral print specialists will be attending the event, should you wish to drop by and say hello.
| | | |
| --- | --- | --- |
| Sunday 4th February | Monday 5th February | Tuesday 6th February |
| John Foster | John Foster | John Foster |
| Steve Power | Steve Power | Steve Power |
| Simon Milnes | Simon Milnes (AM) | Nicola Greaves (AM) |
| Clara Robinson | Dermot Carty (AM) | Simon Starkie (AM) |
| | Kelly Mallon (PM) | Lisa Sheldon (PM + social night) |
| | Craig Poyser (PM) | Sharon Guy (PM + social night) |
This year, in addition to our usual support, we're pleased to announce that we'll be sponsoring the Practical Count Methods workshop, where the AEA team will use our electoral print solutions, including election counting methods, such as grass skirts, count sheets and summary sheets, to carry out the training.
You can check out our AEA Profile here>>
We look forward to seeing you at Conference!
The Print Image Team