Visit us at Stand 3 to discuss electoral print and mail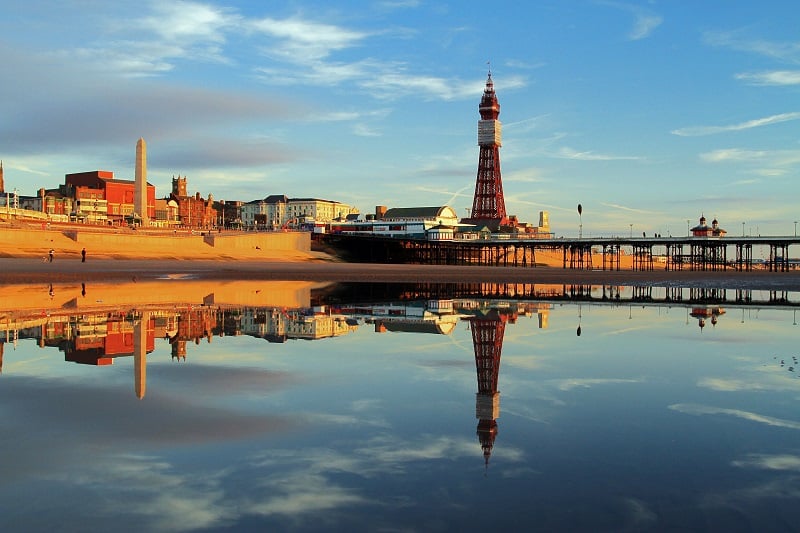 Print Image Network is once again exhibiting at the annual AEA Conference in Blackpool, 2 -5th February 2020. As a leading provider of electoral print solutions, we have supported the Conference and the AEA for many years. Once again will be on hand to offer help and advice to electoral administrators from councils across the UK on all aspects of electoral print and mail.
The agenda promises a full schedule including fringe events, plenary sessions, and workshops, not to mention the exhibition where we will be meeting delegates and customers at Stand 3 from Sunday afternoon.
Providing no fewer than 80 councils across the UK with electoral print solutions, we still have print capacity for the May polls. 2020 sees Police, Commission and Crime Commissioners elections in England and Wales, as well and local and mayoral elections – we welcome the opportunity to discuss these elections with local authority delegates attending the event.
With such as busy year last year and so many potential changes in 2020, we will be on hand to talk to delegates about how they found 2019, plus how we can help support them through 2020 changes concerning their print and mail requirements.
On the customer service front, we have recently (January 2020), achieved another year's compliance for the Cabinet Office's Customer Service Excellence Standard. A big factor in our success is our staff, which year-on-year is praised for the way we support electoral administrators through election periods. Throughout Conference, every member of our account management team will visit The Grand to speak with customers and other delegates. We have a growing team of experienced account managers that help councils through busy, and sometimes complex, election and canvass periods. You can see some of the wonderful comments we received following the 2019 elections by downloading our Customer Survey results from last year>>
We have lots to discuss, so please feel free to come along and speak with the team at Stand 3. You can enter our chocolate hamper competition and you could win a Waitrose Hamper which is our raffle prize at the Annual Dinner. We look forward to seeing you at Conference!
You can check out our AEA Profile here>>
Online survey is sent to council customers
Following a busy year of elections, Print Image Network Ltd has today issued its annual online customer satisfaction survey to council customers across the UK.
Many councils had local elections in May and all councils were involved in the Snap General Election, which was called for 8 June 2017. With tight timescales, electoral print and mail specialist, Print Image Network was responsive to the task and ensured that all council customers deadlines were met and poll cards, postal votes and ballot books were delivered, in advance of the country's vote.
With an impressive track record when it comes to customer satisfaction, Print Image Network is the only electoral stationery printer to hold the Cabinet Office's Customer Service Excellence standard. The results of the questionnaire will be reported to the CSE Assessor for our assessment in January 2018.
If you are a council customer of Print Image Network, look out for your online survey which will be delivered to you by email. As with previous years, Print Image Network will donate £5 to one of its three chosen charities for customers who complete the online survey and contribute to the company's continuous improvement.
For more information about electoral print and mail, or to discuss requirements for next year's elections, please contact the Print Image Network team on: -
Tel: 0161 209 4800
Email: sales@printimagenetwork.com
Printing of election stationery for the snap general election
Following the announcement that there is to be a snap General Election, Print Image Network is gearing up to accommodate customer requirements for postal votes, ballot papers and poll cards.
The UK Parliamentary General Election (UKPGE) will happen on 8 June 2017. We understand that preparing for this, as well as 4 May 2017 polls, will present certain challenges for local councils across the UK.
Print Image Network will be working, with immediate effect, to deliver all customer requirements.
Why Print Image Network: -
Professional, reliable and trusted electoral print and mail supplier
Accredited to ISO 9001 and ISO 27001, Cyber Essentials, Customer Service Excellence and Investors in People
Award-winning postal vote solutions
Dedicated and experience account management and delivery team
Manages the complexities of cross boundaries
Experienced in working with all data software
If you need our expertise, please do not hesitate to contact us: -
The election print provider's customer satisfaction level improves to 98%, following its latest customer satisfaction survey
Results from last year showed that Print Image Network, one of the largest print specialists of electoral stationery in the country, improved it customer satisfaction rating from 2015, by 4%.
As part of its commitment to the Customer Service Excellence Standard, Print Image Network carries out an annual survey to compile customer opinion in relation to its service. The company has a local authority customer base that spans the whole of the UK, providing postal votes, ballot papers, poll cards and housing notification letters to no fewer than 80 councils.
2016 saw numerous elections happen in the UK, including the Police and Crime Commissioner Elections, local elections, the London Mayoral election, and Assembly elections for both London and Wales. In addition, the EU Referendum was called for the following month, 23 June 2016. For electoral printers and councils alike this scenario resulted in one of the busiest years for everyone involved in delivering statutory elections.
Following such a busy period, Print Image Network was keen to understand what customers thought of the service delivered during this exceptionally busy time. Therefore, customers were invited to take part in an online satisfaction survey. The survey asked customers to rate key areas of service including: – overall satisfaction, sales and account management, products and service, and finally to compare its service to other electoral printing suppliers.
54% of the customers who received the survey completed it, which was a big increase on the previous year.
Key highlights were:
100%* overall satisfaction – all respondents rated the overall service 'excellent' or 'very good'
Respondents rated satisfaction with both sales and account management as 100%*
'Excellent' scores were given for the quality, reliability, design and value for money of the products.
Customer service and attention to detail were rated highly for excellence when it came to service.
100%* respondents would recommend us to other councils
Managing Director, John Foster said of the survey results "To achieve such a high satisfaction score is great, and to know that this score has improved, in such a challenging year, is testament to our skilled team. The EU Referendum date being announced for June, just after the May elections, put pressure on councils and electoral print and mail suppliers. I'm glad to say that our team, having professionalism, skill and knowledge, provided a first-rate service even under challenging circumstances."
In the year the company was awarded 'Compliance Plus', part of the Customer Service Excellence Standard, Steve Power, Services Director, added. "To review the results of the survey and to see a 4% improvement was excellent news. We work hard to provide outstanding customer service, and so to hear that our customers recognise this makes the hard work during 2016, all the better. We have a close working relationship with all our customers, which results in great communication and inevitably leads to us providing a service that's tailored specifically to them."
To review the results of the survey, download here>>
For more information about Print Image Network, please contact us: -
*100% satisfaction, in this instance, means that customers rated the service as 'excellent' or 'very good'
The leading electoral printing specialist will help the Association of Electoral Administrators celebrate its 30th year at the 2017 AEA Conference
Print Image Network Ltd, one of the leading electoral printing specialists in the UK, will be attending the 2017 AEA Conference as sponsor, exhibitor and delegate, at the Hilton Metropole Hotel in Brighton from Sunday 5th February to Wednesday 8th February 2017.
In its 30th year the AEA will hold its annual conference ahead of another busy year of electoral activity. As usual the content will include helpful information and tools to support electoral administrators. Key electoral service suppliers, including Print Image Network, will be available in the exhibition area to help delegates find practical solutions to electoral issues; ensuring efficient and transparent processes.
Conference, as always, presents an ideal opportunity to share challenges and ideas. Print Image Network will be exhibiting at Stand 12, showcasing our electoral print and mail solutions for local elections, registration, Community Governance Reviews and Referenda and much more.
As always we will be on hand to discuss how your preparations are going for 2017 elections and registration, offering advice to both experienced and new electoral administrators alike. Furthermore, we are happy to support the event by sponsoring the delegate notebooks and pens for another year, especially in such prestigious year for the AEA - its 30th Anniversary.
We are looking forward to seeing all our council partners and non-partners at the 2017 AEA Conference. If you haven't experienced an election year or registration with Print Image Network, please come and visits us at Stand 12 and see why we have a customer satisfaction rating of 98%.
Read our customer satisfaction survey results here >>
June date set for UK vote!
The UK will vote on whether to remain in the EU on Thursday 23 June 2016. With the EU campaign already underway, Print Image Network is already scheduling electoral printing requirements for local authorities across the UK, following the announcement.
The EU referendum will no doubt be a key topic at the AEA Conference and Exhibition 28 February - 2 March 2016, where Print Image Network will be exhibiting at Stand 3.
If you work in electoral services and want to discuss your postal vote, poll card or ballot paper printing requirements for June, please contact us today or come and see us at the AEA Conference & Exhibition.
Excellent satisfaction results help to secure CSE accreditation
With the introduction of IER, 2014 was a busy year for local authorities and electoral services providers alike. The replacement of the old 'household registration' system in place of IER - Individual Electoral Registration proved unfamiliar territory for all involved.
In January 2015, following the main initial IER roll-out, Print Image Network decided to send out a customer satisfaction survey to customers. The purpose of the survey was to understand how its service was received by customers during IER, which was described as 'the biggest change to voter registration in a generation' by the Cabinet Office.
The results pleased the electoral printing specialist as they confirmed that customers had indeed been satisfied with the service they received during IER. The results also contributed to Print Image Network's successful three-year Customer Service Excellence (CSE) accreditation reassessment; something that no other election provider has achieved.
Services Director, Stephen Power commented about the survey results "To achieve great feedback from our customers during what has proven to be a very challenging experience for local authorities and service providers throughout the UK, makes us extremely proud. The CSE accreditation is only awarded to companies which drive customer-focused change within their organisations, this is something that the team at Print Image Network works very hard to do."
Highlights from the IER-related survey include:
• Overall satisfaction: 100% of customers were 'extremely satisfied' or 'very satisfied' with the service they received throughout the IER transition
• Sales & Account Management: Scores for the sales contacts and account managers were either 'excellent' or 'very good' – both ranked highly for their responsiveness to customers
• Products: 100% of customers thought its products were of 'high quality' and believed that the application of the IER templates was 'excellent' or 'very good'
Managing Director, John Foster was also pleased at the survey results. "Historically our customers have told us they receive an excellent service from us, therefore we felt it was important to understand if we had managed to maintain our high service levels during the complexities of the IER transition. I'm delighted to say, we did."
Print Image Network will get its full CSE assessment scores during the next few months.
Print Image Network Ltd, one of the UK's leading providers of local authority electoral printing services, will once again be joining local authorities from across the country at the Annual Conference for the Association of Electoral Administrators, 1-4 February 2015. The specialist electoral printing company will attend as both a conference delegate and exhibitor, showcasing products at Stand 12 throughout the four day event.
With a strong heritage in electoral services including the design, print, fulfilment and postage of canvass materials, poll cards, postal voting packs and ballot papers, Print Image Network is one of the best-placed specialists in the country to handle issues due to be discussed at the event.
The four-day event welcomes an array of expert speakers to the plenary sessions including Toby James, a senior lecturer in British and Comparative Politics who will open the conference and Sam Gyimah, MP Minister for the Constitution who will deliver the keynote speech.
John Foster, Managing Director of Print Image Network said of the forthcoming conference "2015 will be a crucial year for electoral administration with individual registration well under way and UK Parliamentary General Election and other combined elections taking place. Print Image Network welcomes another opportunity in the electoral services calendar to discuss the issues that are likely to arise over the next year and to subsequently work with councils to address them."
Services Director, Stephen Power added "Managing the complexities that Parliamentary, local elections and electoral registration bring can be especially testing for local authorities. We know that our customers depend on us to help steer them through their busy election periods. Planning the print schedule for combined postal votes and poll cards, plus ballot papers, not to mention numerous registration mailings and other ancillary products during a Parliamentary Election year is no mean feat, yet our experienced account management team handle this with true professionalism each and every time."
The Association of Electoral Administrators Conference is being held 1-4 February 2015 at Brighton Metropole Hotel, Brighton.
Contact Print Image Network:
Tel: 0161 209 4800