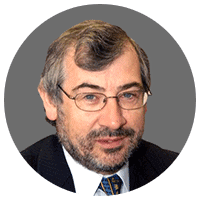 Electoral Print & Mail Specialist, Print Image Network Ltd is delighted to announce that John Turner has joined its team of electoral professionals as its Electoral & Democracy Specialist.
A former Returning Officer, John brings with him a lifetime of electoral experience and has held several pivotal positions, including Chief Executive of the Association of Electoral Administrators, the UK's leading professional body solely interested in the administration of electoral matters.
John Turner is a highly respected electoral professional and is well-known within the industry. During his career at the Association of Electoral Administrators, he has worked closely with Government Departments, the Electoral Commission, and other national bodies to improve the administration of electoral matters in the UK.
Before his appointment at the AEA in 2006, John held the position of Deputy Chief Executive and Director of Public and Support Services at Norwich City Council, where he was responsible for Democratic Services and the Elections Office, among other departments. He was also the Electoral Registration Officer and Returning Officer for the Council until March 2005.
Print Image Network is one of two influential electoral brands business owners John Foster and Stephen Power have established in the UK, since starting the business in 2000. The appointment illustrates their commitment to growing the business in both statutory and non-statutory markets, under the Print Image Network and UK Engage brands.
John Foster, Managing Director and Steve Power, Services Director gave a joint statement regarding the appointment, "We are delighted that John is bringing his years' of experience to Print Image Network. John has been involved in electoral administration his entire career and is at the forefront of legislative matters. From his positions at the AEA and local authorities to his consultation, training and oversea electoral ventures, his experience in electoral matters and democracy makes him an excellent fit with our business."
John Turner said "I am very pleased to be joining John and Steve and the team at Print Image Network and look forward to the new opportunities and challenges that this appointment will bring. I have joined a progressive company at a very exciting time and am already impressed by the ethos of customer service and support which underpins the way in which the organisation operates."
Contact Print Image Network on:-
The Print Image Network team says goodbye to Blackpool and the AEA Conference
The team at Print Image Network would like to thank all the delegates who spent time at our stand, stand 3 at the AEA Conference 2018. It was great to see so many familiar faces, and the conference seemed to have a certain buzz about it this year.
Practical Counts Workshop
We were delighted to be asked to be a sponsor for the Practical Count Method workshops for the AEA Conference 2018, where we provided over 10,000 ballot papers, plus grass skirts and count sheets for the training.
The workshop focused on how to efficiently count multi-seat ballot papers in preparation for this year's elections.
Laura Lock, Training Manager at the AEA said "The AEA is very grateful for the support of Print Image Network in supplying documents for the Practical Count Methods workshop. The workshop was really well received with great feedback and delegates appreciating the chance to actually have a go – thanks to the materials supplied by Print Image Network."
Delegates said –
"A brilliant workshop, loved the interactive parts and actually getting the chance to use these count methods and learn more about them."
"This was a really good workshop providing genuine hands-on practical experience combined with a really great opportunity to share knowledge."
"Really interesting to look at the options available - and to try them."
Competition Winner
The winner of our prize draw – Laurent Perrier Champagne and Chocolate gift set was Susan Malmgrem, West Lancashire District Council. Thanks to everyone who completed our prize draw form at AEA Conference 2018.
We hope you all had safe trips home. Until the next time.
Investors in People Silver achieved following re-assessment
Print Image Network Ltd, a leading national supplier of electoral print and mail services to local authorities, has achieved Investors in People Silver, demonstrating its commitment to high performance through good people management.
Established in 2000, the North-West based company, prints and mails electoral stationery including postal votes, ballot papers, poll cards and electoral registration mailings. In 2017 alone, it produced 22 million pieces of electoral stationery.
Investors in People is the international standard for people management, defining what it takes to lead, support and manage people effectively to achieve sustainable results. Underpinning the Standard is the Investors in People framework, reflecting the latest workplace trends, essential skills and effective structures required to outperform in any industry.
Paul Devoy, Head of Investors in People, said: "We'd like to congratulate Print Image Network. Investors in People accreditation is the sign of a great employer, an outperforming place to work and a clear commitment to success. Print Image Network should be extremely proud of its achievement."
Steve Burrows, Managing Director of Investors in People North of England delivered by IDG said:
"This is a fantastic achievement for Print Image Network and I would like to congratulate all of the team. We believe that your people make the difference and by investing in them you are looking to create sustainable success. IIP is designed to help organisations and their people to realise potential, providing a simple road map for excellence. With their Silver accreditation, Print Image Network is certainly working to realise their people potential."
Commenting on the award, Services Director at Print Image, Steve Power said: "We are truly delighted to receive the news that Print Image Network has received Investors in People Silver. Within the business we have a strong commitment to improving people management; knowing that we have exceeded the industry average against the new IIP standard, in each of the nine industry benchmark indicators, is a testament to our staff and everyone's hard work." He continued, "Our employees are our most valuable asset and as a business we intend to continue to empower our workforce so that we can achieve our future goals."
Since the introduction of the new standard only the top five percentile of organisations assessed achieve the silver level straight away.
Ends
For more information about Investors in People please visit www.investorsinpeople.com
How to implement the Customer Service Excellence Standard! Electoral printing specialist features on the Centre for Assessment's home page.
Following another successful annual audit visit from the Customer Service Excellence Assessor, Print Image Network has achieved its third consecutive Compliance Plus award.
Awarded for excellence in Customer Insight, the print management and electoral printing specialist demonstrated, yet again, a greater understanding of its customers' needs and preferences, through customer liaison and contract management.
After another successful visit and Compliance Plus merit, CSE Lead Assessor, Michael Lynch, asked to work with Print Image Network to develop a case study to demonstrate how the CSE framework can be used effectively in terms of self-reflection, reviews of service and ensuring continuous improvement.
On 22nd March 2017, the Print Image Network case study was released on the Centre for Assessment's home page as the featured case study to showcase how the Customer Service Excellence Standard is used successfully, to achieve high customer satisfaction.
The full case study can be read here >>
Following the assessment visit Michael Lynch BA (Hons) Cert.Ed. MIC CMC FIC, CSE Lead Assessor said "This has been an excellent surveillance visit for Print Image Network and the pre-assessment documentation which was sent to the Assessor was exemplar. Print Image Network use the CSE framework effectively and have seen the impact in terms of self-reflection, reviews of service and ensuring continuous improvement. The Assessor looks forward to next year in order to carry out their three year review."
To find out how our Customer Service Excellence Standard is applied to the service we provide to our customers, contact us today: -
The leading electoral printing specialist will help the Association of Electoral Administrators celebrate its 30th year at the 2017 AEA Conference
Print Image Network Ltd, one of the leading electoral printing specialists in the UK, will be attending the 2017 AEA Conference as sponsor, exhibitor and delegate, at the Hilton Metropole Hotel in Brighton from Sunday 5th February to Wednesday 8th February 2017.
In its 30th year the AEA will hold its annual conference ahead of another busy year of electoral activity. As usual the content will include helpful information and tools to support electoral administrators. Key electoral service suppliers, including Print Image Network, will be available in the exhibition area to help delegates find practical solutions to electoral issues; ensuring efficient and transparent processes.
Conference, as always, presents an ideal opportunity to share challenges and ideas. Print Image Network will be exhibiting at Stand 12, showcasing our electoral print and mail solutions for local elections, registration, Community Governance Reviews and Referenda and much more.
As always we will be on hand to discuss how your preparations are going for 2017 elections and registration, offering advice to both experienced and new electoral administrators alike. Furthermore, we are happy to support the event by sponsoring the delegate notebooks and pens for another year, especially in such prestigious year for the AEA - its 30th Anniversary.
We are looking forward to seeing all our council partners and non-partners at the 2017 AEA Conference. If you haven't experienced an election year or registration with Print Image Network, please come and visits us at Stand 12 and see why we have a customer satisfaction rating of 98%.
Read our customer satisfaction survey results here >>
EU Referendum:  Thursday 23 June – a favourite contender?
With so much speculation about the date of the EU Referendum, it's little wonder that local authorities are confused about when to schedule their printing requirements for ballot papers, postal votes and poll cards.
Although talks with the European Council President failed to secure an early deal, reports suggest that further talks will prove crucial ahead of the EU Summit on 18-19 February 2016. Therefore, the EU Referendum could still happen as early as 23 June.
Despite the speculation, the date for the referendum remains unknown, with debate surrounding every possible option. News articles continue to present conflicting views. One report has suggested that the EU Referendum is not at the top of the agenda for EU leaders, eluding to the fact that a deal may not be reached later this month.
However, the Government's recent motion, which sets out some of the rules of the referendum i.e. the length of the campaign, funding and the timing of the count, plus on going discussions with the European Council President, strengthens reports that Thursday 23 June is still the favourite contender.
Whatever the outcome of the EU Summit during 18 -19 February, Print Image Network is advising local authorities to plan for the soonest possible eventuality. If you'd like to discuss electoral printing for the EU Referendum please contact us today on 0161 209 4800 or email sales@printimagenetwork.com
Alternatively, we will be at Stand 3 at the AEA Conference, 28 February – 2 March 2016, where our team will be happy to discuss the EU Referendum.
Consultation on the proposed scope of the Chief Counting Officer's directions
Following the Electoral Commission's request for input on the proposed direction and guidance for the forthcoming EU Referendum, Print Image Network has formulated a response in support of various clients. Our response refers to the timetable for poll cards, postal votes and ballot papers amongst other things.
To view our response in full, please click the link below: -
EU Referendum EC Consultation Response Document
To contact us about the EU Referendum or next year's elections:-
Call: 0161 209 4800
Print Image Network Ltd, election services and printing specialist, has retained the ISO 9001 certification and has been accredited against the new ISO 27001:2013 standard, demonstrating its commitment to quality and information security.
The company, which celebrated its 15th anniversary this year, is based in the North West and has a loyal customer base of local authorities which spans the length and breadth of the country.
Having held the standard since 2012, the company faced its first three-year re-assessment in August and is pleased to announce that it passed without a single 'non-conformance' – an achievement that only a small percentage companies assessed against the new standard actually achieve.
ISO 9001 is a Quality Management Standard which helps to create a more disciplined work environment and improve a company's overall performance, ensuring quality is truly embedded in its culture and operations. ISO 27001:2013 for Information Security Management certification is awarded to organisations that want to assess risk and prevent information security incidents, which is crucial to suppliers that work with local government contracts. Updated in 2013, Print Image Network had to make the transition from the old ISO27001:2005 standard to new ISO27001:2013 standard.
John Foster, Managing Director of Print Image Network, said: "Achieving the re-assessment of both ISO Standards is a fantastic achievement but we are particularly proud that we did so with no non-conformances. The team at Print Image Network works extremely hard to ensure we are conforming to the policies and procedures defined by ISO 9001:2008 & ISO 27001:2013 and we are particularly impressed with Print Image Network Supervisor, Craig Poyser, who worked extremely hard to prepare for the re-assessment and ensured the transition from the old to new 27001 Certification was implemented within our business."
The re-assessment marks the second celebration for the company, who earlier this year passed its three year re-assessment for the Customer Service Excellence Standard. Services Director, Stephen Power commented on the company's achievements in 2015. "Print Image Network has always tried to achieve the highest standards possible, whether that's quality-related, security-related or customer-related. We understand that in order to work with us our customers want to be confident that we operate in a way which makes them secure about our abilities as a supplier. We are really happy to have been recognised for all our hard work, most of all we want our customers to continue to see the benefits that achieving these certifications and accreditations brings."
Contact Print Image Network:
Tel: 0161 209 4800
Email: sales@printimagenetwork.
Print Image Network's recent customer satisfaction survey results show a high level of customer satisfaction
As part of its commitment to its Customer Service Excellence standard, Print Image Network Ltd carried out a customer satisfaction survey following the May 2015 General and local elections.
Customers who had experienced Print Image Network's service during this period were invited to take part in an online satisfaction survey. The survey asked customers to rate key areas of service including: - overall satisfaction, sales and account management, products and service, and comparison to other electoral printing suppliers and recommendation.
Customers were keen to provide feedback in relation to their experiences, in fact 23% more customers completed the 2015 survey in comparison to customer responses following the 2010 General Election.
Key highlights were: -
100%* overall satisfaction – all respondents rated the overall service 'excellent' or 'very good'
Respondents rated satisfaction with both sales and account management as 100%*
Excellent scores were noted for the quality, reliability, design and value for money of our products
Customer service and attention to detail were rated highly for excellence when it came to service
100%* respondents would recommend us to other councils
Print Image Network also welcomed new customers during May and is happy to say that the responses from new customers were extremely positive.
"The products and service were extremely good as they were. I can't think of any improvements"
Bath & North East Somerset Council
Election services provider, Print Image Network would like to thank customers for their continued service and support and will issue a full set of survey results very soon.
*100% satisfaction in this instance means that customers rated the service as 'excellent' or 'very good'
Excellent satisfaction results help to secure CSE accreditation
With the introduction of IER, 2014 was a busy year for local authorities and electoral services providers alike. The replacement of the old 'household registration' system in place of IER - Individual Electoral Registration proved unfamiliar territory for all involved.
In January 2015, following the main initial IER roll-out, Print Image Network decided to send out a customer satisfaction survey to customers. The purpose of the survey was to understand how its service was received by customers during IER, which was described as 'the biggest change to voter registration in a generation' by the Cabinet Office.
The results pleased the electoral printing specialist as they confirmed that customers had indeed been satisfied with the service they received during IER. The results also contributed to Print Image Network's successful three-year Customer Service Excellence (CSE) accreditation reassessment; something that no other election provider has achieved.
Services Director, Stephen Power commented about the survey results "To achieve great feedback from our customers during what has proven to be a very challenging experience for local authorities and service providers throughout the UK, makes us extremely proud. The CSE accreditation is only awarded to companies which drive customer-focused change within their organisations, this is something that the team at Print Image Network works very hard to do."
Highlights from the IER-related survey include:
• Overall satisfaction: 100% of customers were 'extremely satisfied' or 'very satisfied' with the service they received throughout the IER transition
• Sales & Account Management: Scores for the sales contacts and account managers were either 'excellent' or 'very good' – both ranked highly for their responsiveness to customers
• Products: 100% of customers thought its products were of 'high quality' and believed that the application of the IER templates was 'excellent' or 'very good'
Managing Director, John Foster was also pleased at the survey results. "Historically our customers have told us they receive an excellent service from us, therefore we felt it was important to understand if we had managed to maintain our high service levels during the complexities of the IER transition. I'm delighted to say, we did."
Print Image Network will get its full CSE assessment scores during the next few months.