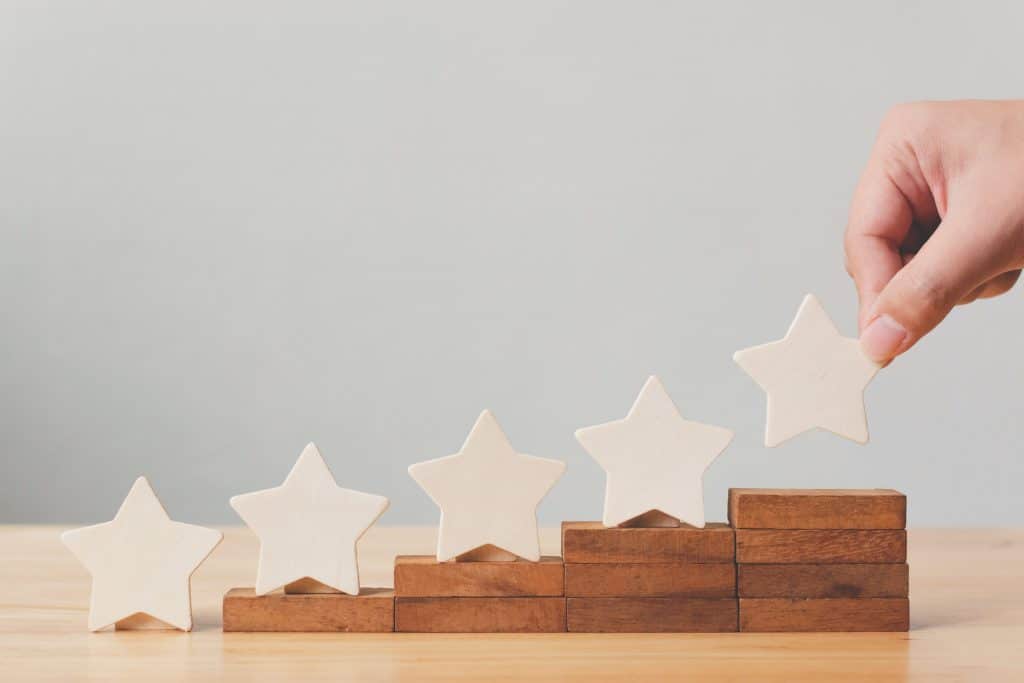 Electoral stationery provider achieves 'Compliance-Plus' in 13 separate areas of the business.
Electoral stationery provider, Print Image Network, has held the Customer Service Excellence Standard since 2012. Each year the business gets assessed to see if it still meets the criteria set out by the standard.
Following our recent visit, we are pleased to announce that we passed the assessment with an incredible 13 Compliance-Plus awards.
Customer Service Excellence is a government backed industry standard that assesses whether services are efficient, effective, excellent, equitable and empowering, using 57 different criteria. It ensures organisations always put their customers at the heart of their operations. Print Image Network is the only electoral stationery provider in the UK to hold the standard.
Compliance-Plus relates to areas where we surpass the standard required. These are areas where we show innovation, or where we are considered sector leaders. In the past we have successfully gained Compliance Plus in areas such as customer insight and Corporate Social Responsibility. However, with so many significant customer-facing projects being undertaken by the business, we wanted to highlight many different areas of progress.
We have surpassed the customer service standard for our electoral services in the following areas: -
Providing services which serve hard to reach and disadvantage groups
Consulting with customers to improve services
Analysing the customer experience to improve service
Utilising customer insight to prioritise service improvement
Empowering and encouraging staff to participate and promote customer service
Utilising staff insight to drive processes, policy and service planning
Making product/solution information readily available to customers
Providing information in the format our customers require it
Improved range of communication tools and content for customers
Improved channels of communication for customers
Interacting within wider communities
Consulting a range of stakeholders (including customers) to review our standards
Setting customer satisfaction expectations
In 2018 a company-wide project began to articulate what we believed our core company values were After a six-month project, the staff at UK Engage defined five core values – commitment, efficiency, knowledge, professionalism and trust. The CSE assessor was delighted to learn that we had implemented this project and is keen to see how it has developed in 12-months time.
"This has been an excellent surveillance 1 visit for electoral stationery provider, Print Image Network (13 Compliance Plus awards) and I would like to thank the organisation its staff, customers, partners and stakeholders for their time during this assessment. I look forward to completing surveillance 2 in January 2020."


Mick Lynch - CSE Assessor
Print Image Network Ltd celebrates its 15th anniversary as one of the country's leading electoral services providers.
Fifteen years ago, Print Image Network co-founders John Foster and Stephen Power, combined their knowledge of the print industry and the world of elections to create the election printing specialist it is today. Print Image Network is a company focused on helping to solve the election complexities facing modern local authorities and organisations. As you can imagine, this has been no mean feat.
The challenges presented by the new Individual Electoral Registration system, which was introduced in 2014, plus the recent General election and local elections, have not been without certain challenges. Such significant changes in the electoral landscape have left suppliers of local authorities needing to react to the challenges with the same agility as councils themselves.
After three General elections the company is still going strong. It has seen many changes over the years; mostly legislative, although in more recent times other external factors have influenced the way elections are managed. Budget spending cuts, the decline of voter turnout and technological advancements (or rather restrictions thereof), have all led to challenges for councils and suppliers alike. So, as electoral staff throughout the UK took a short rest following 7th May, all are back to tackle this year's canvass.
A testament to the way Print Image Network has handled the elections this year is the encouraging results of its recent customer satisfaction surveys. To ensure continued commitment to its Customer Service Excellent standard, Print Image Network developed two customer surveys – one to collect customer opinions relating to IER and one to determine how we serviced customers during the May 2015 elections. The combined satisfaction level from respondents came to 94%.
Over the years Print Image Network has extended its range of services and markets. It also provides print services for any type of business and, with the introduction of PIPI, Print Image Promotions and Incentives, has been providing branded promotion products since 2009.
One of the biggest events in the Print Image timeline was in 2009, when a new brand was born – UK Engage. Taking its experience from within the elections arena, Print Image Network launched UK Engage, the company's brand to service the election needs of other types of organisations, both in the private and public sector. UK Engage, became more than an elections printer it became an elections services provider. As new staff members were employed and the company grew, so did its skill set and expertise it was able to offer.
Today, UK Engage offers organisations much more than a printing service – it is now able to offer a comprehensive service which includes consulting and advising organisations on their election processes, offering a range of services to improve engagement amongst members. The introduction of electronic voting and other 'online' solutions have equipped UK Engage to become a major contender in this field. Today, the brand runs internal elections, AGMs, training sessions and workshops for NHS foundation trusts, social housing providers, professional bodies, cooperatives, charities and Business Improvement Districts, amongst others.
John Foster and Stephen Power have built a company that has, over the past 15 years, gone from strength to strength. Co-founder Stephen Power had this to say about the anniversary. "Print Image Network has always been a forward thinking company, both brands are evolving and adapting to the market sectors in which they operate. We are well-prepared to meet the expectations our customers have for us in the future; we're delighted to celebrate 15 years in business and we are looking forward to the next 15!"
John Foster added, "2015 has been quite a year. No one would deny that, at times, it's been challenging for all involved but at the same time we have overcome challenges for all our customers to ultimately deliver successful elections. This year we have also retained our Customer Service Excellence standard, which means that we have been recognised as achieving excellent customer service. No other electoral services provider holds this standard and we are extremely proud that we've been able to maintain such high standards and pass our three-year assessment with flying colours."
Since the early days the company has substantially increased its workforce, increased its product and service portfolio to encompass all modern needs and its customer base is growing each month.
Print Image Network, the leading provider of electoral services to Local Authorities in the UK, has been awarded the Investors in People Standard for a fourth year, demonstrating its commitment to realising the potential of its people.
The company, which celebrated its 14th birthday in June 2014, is based in the North West and has a loyal customer base of Local Authorities which spans the length and breadth of the country.
Investors in People is the UK's leading accreditation for business improvement through people management, and provides a wealth of resources for businesses to innovate, improve and grow, with a focus on good people making great business.
Paul Devoy, Head of Investors in People, said: "Achieving the Investors in People Standard is something that any organisation should be truly proud of. Working with Investors in People inspires and enables leaders, managers and employees at all levels to build their skills, improve their performance and achieve their potential. We'd like to congratulate Print Image Network on its achievement."
Steve Burrows, Managing Director of Investors in People North of England said: "This is a fantastic achievement for Print Image Network and I would like to congratulate the team on its success. We believe that good people make a great business and as a proven organisational development framework, Investors in People is designed to help organisations and their people to realise potential, enhance performance and meet goals. With its accreditation success, Print Image Network is certainly working to realise their people potential."
Commenting on the award, Services Director at Print Image, Steve Power said: "For any business to grow during uncertain economic times is an achievement, Print Image Network has managed to achieve this because of its commitment to service excellence, which is a direct result of our staff." He continued, "Our employees are our most valuable asset and as a business we intend to continue to empower our workforce so that we can achieve our future goals."
For more information about Investors in People please visit www.investorsinpeople.co.uk.  For more information, please contact Clara Robinson on 0161 209 4800 or email clara@printimagenetwork.com
About Investors in People (IIP)
Investors in People makes people management excellence count. They exist to help businesses realise the potential of their people, improve standards and gain the accreditation to prove it.
Through the respected Standard, business insight and the IIP bank of tools and resources, organisations of all shapes and sizes can put their people first – and discover a brighter business future.
Over the last 20 years, IIP has helped more than 100,000 businesses around the world improve, using their Accreditation Framework to boost working culture, increase employee engagement and encourage game-changing leadership.
Investors in People is owned and managed by the UK Commission for Employment and Skills, an executive non-departmental public body of the Department for Business, Innovation and Skills.