Visit us at Stand 3 to discuss electoral print and mail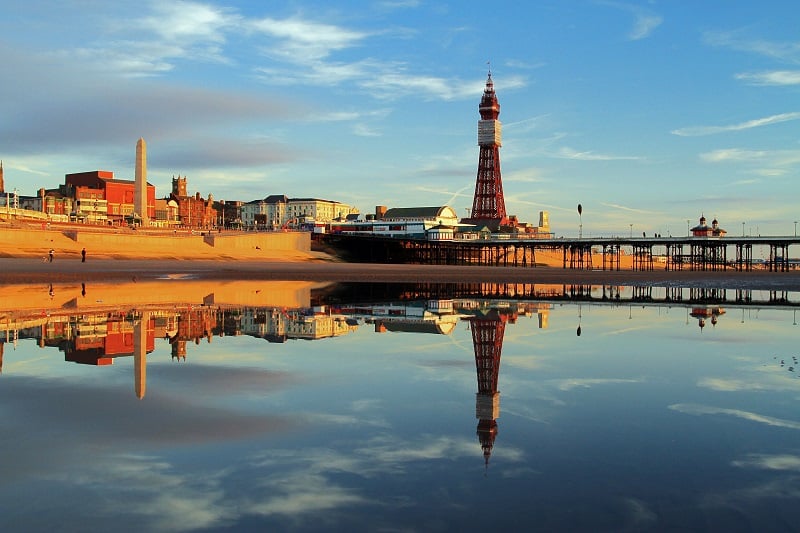 Print Image Network is once again exhibiting at the annual AEA Conference in Blackpool, 2 -5th February 2020. As a leading provider of electoral print solutions, we have supported the Conference and the AEA for many years. Once again will be on hand to offer help and advice to electoral administrators from councils across the UK on all aspects of electoral print and mail.
The agenda promises a full schedule including fringe events, plenary sessions, and workshops, not to mention the exhibition where we will be meeting delegates and customers at Stand 3 from Sunday afternoon.
Providing no fewer than 80 councils across the UK with electoral print solutions, we still have print capacity for the May polls. 2020 sees Police, Commission and Crime Commissioners elections in England and Wales, as well and local and mayoral elections – we welcome the opportunity to discuss these elections with local authority delegates attending the event.
With such as busy year last year and so many potential changes in 2020, we will be on hand to talk to delegates about how they found 2019, plus how we can help support them through 2020 changes concerning their print and mail requirements.
On the customer service front, we have recently (January 2020), achieved another year's compliance for the Cabinet Office's Customer Service Excellence Standard. A big factor in our success is our staff, which year-on-year is praised for the way we support electoral administrators through election periods. Throughout Conference, every member of our account management team will visit The Grand to speak with customers and other delegates. We have a growing team of experienced account managers that help councils through busy, and sometimes complex, election and canvass periods. You can see some of the wonderful comments we received following the 2019 elections by downloading our Customer Survey results from last year>>
We have lots to discuss, so please feel free to come along and speak with the team at Stand 3. You can enter our chocolate hamper competition and you could win a Waitrose Hamper which is our raffle prize at the Annual Dinner. We look forward to seeing you at Conference!
You can check out our AEA Profile here>>
Customer feedback from its annual online survey provides excellent results!
Electoral print and mail specialist, Print Image Network Ltd, has released the results of its 2017 customer satisfaction survey. Having improved consistently over the last few years, the local authority print supplier scored an outstanding 99% satisfaction rating.
The online customer survey was issued to customers from across the UK and was available to access throughout July and August 2017. Following the May local elections, plus the snap Parliamentary election in June, customers were asked to provide feedback on all areas of service, from general satisfaction and benchmarking against other similar companies, to feedback on sales and account management, quality, deliveries, reliability and customer support.
The results of the customer satisfaction survey contribute to the company's Customer Service Excellence Standard. As the only electoral services provider to hold the CSE Standard, Print Image Network works hard to maintain high standards of customer service throughout the business.
Talking about this year's results, Services Director and CSE champion, Steve Power, said of the survey results "Once again we are extremely pleased with the results of our online survey. Our customer-centric ethos means that we strive to deliver great service at every touchpoint throughout the customer journey. We're glad these efforts are appreciated by our loyal customer base. It really is a testament to the commitment and professionalism of our staff."
Scores were excellent across the board, however the team were particularly proud of the 100% scores it achieved for:
Knowledge and understanding legislation
Reliability of deliveries
Responsiveness and efficiency
Customer service and attention to detail
Quality of postal votes, poll cards and ballot books
Print Image Network would like to thank all customers who responded to the survey in which the response rate had increased to 58% from 53% in 2016. Each customer who responded had the opportunity to vote for a donation to be made to one of three charities – Cancer Research, Alzheimer's Society or Help 4 Heroes. As a result of the survey and donation requests from customers, plus a further donation from Print Image Network, the three charities will now benefit from a total donation of £450.
How to implement the Customer Service Excellence Standard! Electoral printing specialist features on the Centre for Assessment's home page.
Following another successful annual audit visit from the Customer Service Excellence Assessor, Print Image Network has achieved its third consecutive Compliance Plus award.
Awarded for excellence in Customer Insight, the print management and electoral printing specialist demonstrated, yet again, a greater understanding of its customers' needs and preferences, through customer liaison and contract management.
After another successful visit and Compliance Plus merit, CSE Lead Assessor, Michael Lynch, asked to work with Print Image Network to develop a case study to demonstrate how the CSE framework can be used effectively in terms of self-reflection, reviews of service and ensuring continuous improvement.
On 22nd March 2017, the Print Image Network case study was released on the Centre for Assessment's home page as the featured case study to showcase how the Customer Service Excellence Standard is used successfully, to achieve high customer satisfaction.
The full case study can be read here >>
Following the assessment visit Michael Lynch BA (Hons) Cert.Ed. MIC CMC FIC, CSE Lead Assessor said "This has been an excellent surveillance visit for Print Image Network and the pre-assessment documentation which was sent to the Assessor was exemplar. Print Image Network use the CSE framework effectively and have seen the impact in terms of self-reflection, reviews of service and ensuring continuous improvement. The Assessor looks forward to next year in order to carry out their three year review."
To find out how our Customer Service Excellence Standard is applied to the service we provide to our customers, contact us today: -
Further recognition for outstanding customer service
We are pleased to announce that having retained our Customer Service Excellence standard in June 2015, following a rigorous three-year re-assessment process, we have been granted an additional award for further improvements to our customer service.
During our annual assessment in January 2016 we secured 'Compliance Plus', for our extended efforts to provide customer-focused election services to local authorities.
Compliance Plus means that we have surpassed the level that must be achieved in all areas to get the award and reached a higher standard in two specific areas;
"Using customer insight to inform policy and strategy and to prioritise service improvement activity" and;
"Interacting within wider communities and demonstrating ways in which we support those communities"
Stephen Power, Services Director, commented on the work carried out in order to achieve Compliance Plus. "As part of our commitment to CSE we annually carry our customer satisfaction surveys. We then use the feedback given to improve our service, making sure we evolve and adapt to our customers' changing needs. We are also making improvements in relation to Corporate Social Responsibility, working with communities and charities which have a close affinity with staff and customers alike."
Furthermore, in his official report Michael Lynch, Lead Assessor, said:
"Putting the customer at the heart of everything they do is obviously part of the vision from senior management at Print Image Network; it has also permeated through to all staff within the organisation. Staff interviewed came across as being extremely contented and passionate in relation to working at Print Image Network Ltd and appeared to be firmly committed to providing a highly effective service to their many clients".
If you would like to contact Print Image Network call or email us:
Tel: 0161 209 4800
Email: sales@printimagenetwork.com