Print Image Network is one of 1000s of companies that are celebrating Investors in People during November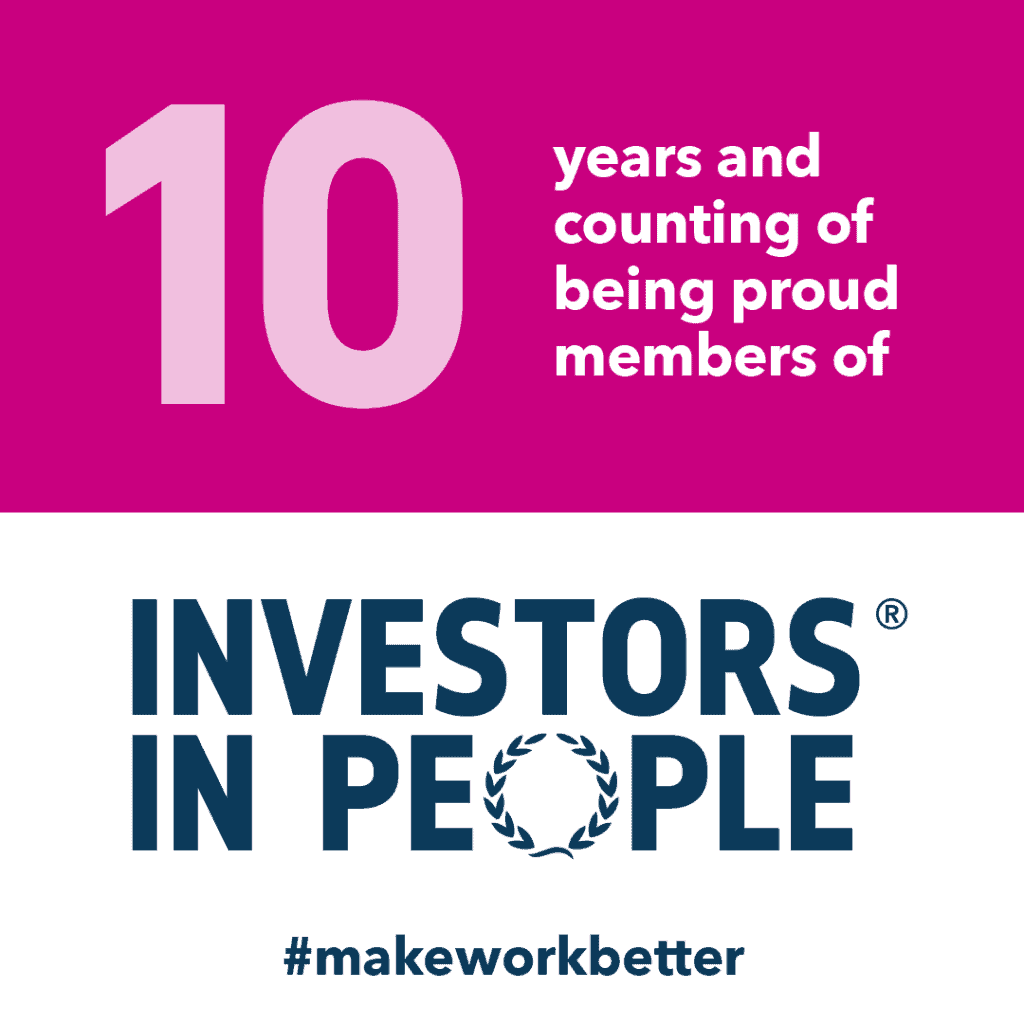 Investors in People has announced a month-long celebration of their 30th birthday and have invited Print Image Network to celebrate it with them!
The 30th birthday celebrations started on the 1st of November and will go through to the 30th.
It's an opportunity for everyone connected to the community interest company (CIC) to promote their purpose over profit statement – make work better.
Founded in 1991, their prestigious accreditations have been awarded to over 55,000 businesses in 66 countries in the past 30 years – with plenty more to come.
Print Image Network has held the Investor in People accreditation for 10 years and is currently working to the Gold Standard. 
Print Image Network's 10th year of Investing in People
As an SME, teamwork has always been very important to us, and our people are what has made our business a success.   Established in 2000, we have held the Investors in People accreditation for half the time we have been in business and have used it to make work better for our employees.
Stephen Power, Services Director and Investors in People champion said:
"We have used Investors in People to lead, support and develop our workforce. This has had a positive impact on the service we provide to our customers.  More recently, we have invested in the wellbeing of our staff, recognising that stress, depression, and anxiety (especially during the pandemic) is affecting millions of employees. For Print Image Network, it is an ethical priority to have a healthy workforce."
Over the last 10 years, Print Image Network has adopted many initiatives to help make work better for its staff. Training, engagement and communication, professional and personal development, promotion of work/life balance, and rewards and recognition are some of the ways it is doing this.
"As a leading provider of electoral print and mail, working with 25% of the country's local authorities, Print Image Network depends on the teamwork and shared experience of its staff to ensure millions of poll cards, postal votes, ballot papers, and canvass and registration forms are printed and mailed each year.  This could not be done if the team did not work as one."  Said John Foster, Managing Director.
Print Image Network will join other IiP accredited organisations throughout the month of November to celebrate the 30th birthday of Investors in People.