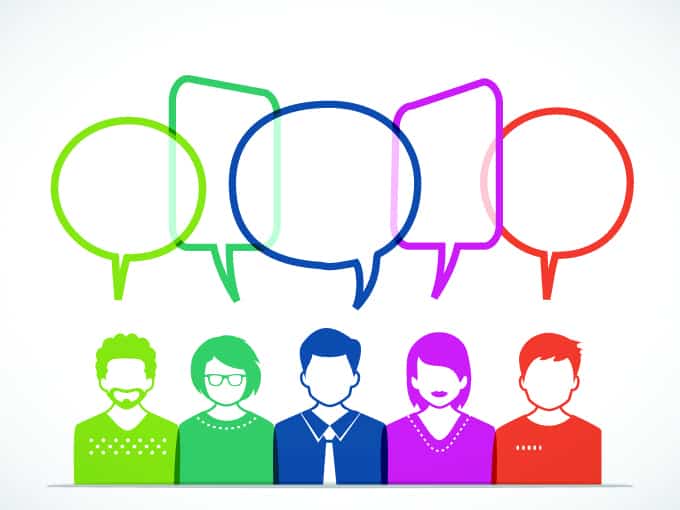 Keeping satisfaction high during an unprecedented year for electoral administration
Receiving customer feedback via our customer satisfaction survey is critical to our team, that's why when we calculated the results from this year's customer satisfaction survey, we were delighted to find out that our satisfaction score was 95%, despite a very challenging year for everyone involved in electoral administration.
For councils and printers, 2019 has been one of the most pressured years to date. The complexity of the local and parish elections, plus Brexit delays meant we had to react to the European Parliamentary, printing millions of poll cards, postal votes and ballot papers, within weeks of the poll date, 23 May 2019.
With this in mind, we are happy that we were able to satisfy our customers with our electoral administration. With intense time pressures involved in the European Parliamentary elections, the survey did highlight areas of improvement. These insights will form part of our continuous improvement for 2020.
Results:
The results of the survey were based on our electoral administration (print and mail service) during the 2019 local and parish elections and the European Parliamentary election.
Overall impression: 96% of customers were satisfied with overall professionalism and service levels
Account Management: Overall 96% of customers were satisfied with the service they received from their account manager
Products & Services: Overall 94% of customers were satisfied with our products (poll cards, postal votes, and ballot papers)
Accessibility of senior members of staff: 96% of customers that wanted to speak with a director during the election, were able to do so.
Accommodating the council's needs: 96% of customers said, given the conditions, there was nothing more we could have done to accommodate their needs during this period.
Comparison to other electoral printers: 96% of customers said we were better or the same as other providers (some customers who didn't reply had never used anyone else).
Recommendation: 96% of customers would recommend us another council.
What our customers had to say:
Our customers were given the opportunity to provide their honest opinion about our service in several open-ended questions. Here's a small selection of what they had to say: -
"Always extremely professional at all times, even under a great deal of pressure."
"Considering this was the first time that we used Print Image Network, and at very short notice prior to the election, I must say that the service was very professional and greatly appreciated."
"Having recently undertaken a print procurement tender process it is clear that Print Image Network provides a more extensive service, with high quality products and that the customer is at the heart of the service provided."
"Overall, I think Print Image was absolutely brilliant coping under the pressure of the additional election, I was really impressed, and it made our lives so much easier."
"As with the results of all our customer surveys, we are delighted to hear that customers were satisfied with our service. However, we do intend to look at areas we can further improve upon." Says John Foster, Managing Director at Print Image Network.
Service Director, Stephen Power, added "The sheer amount of extra human hours required to plan, administer and produce products for the local and parish elections, plus the Snap European Parliamentary has been unprecedented. The whole team, especially account managers, worked tirelessly to deliver a service that was representative of Print Image Network."
On behalf of the entire team, Managing Director, John Foster and Services Director, Stephen Power, would like to thank all Print Image Network customers for their continued working relationships. In addition, they would also like to thank its staff, who worked tirelessly to ensure its customers were as satisfied as much as possible.
For more information about our growing electoral administration print and mail service, please contact on 0161 209 4800 or email sales@printimagenetwork.com
Five values, one aim - to provide the best service to our customers.
Our values journey:
In 2018, Print Image Network embarked on a project to confirm our core values. We believed that our values were best determined by those who embody them – our employees. Therefore, all employees were asked to participate in determining the company's five core values; values that we consider to be part of our DNA.
Through a series of surveys, our employees were invited to consider a list of principles they believed best represented our company and what we stand for. Following this exercise, we organised a number of collaborative workshops where employees were brought together to openly discuss the initial findings. From these exercises, our values were revealed.
Our five core values:
Throughout the exercises, there was consistency among employees as to what they believed we stood for, which were commitment, efficiency, professionalism, knowledge and trust.
With our five core values defined, we are now embarking on the journey to live and breathe them throughout the organisation. This includes having the visible throughout our offices, on our screen savers and acknowledging values-related behaviour and results with the introduction of our values awards.
"Our ambition is to create a company-wide common and shared understanding around our five core values, translating them into professional behaviours and entrenching them in the way we work with each other, customers, suppliers, partners, and stakeholders," says Stephen Power, Services Director and values ambassador.

Values, people and service
Of course, the ultimate satisfaction that comes with finally defining our values is how they benefit employees and customers. As a proud owner of the Investors in People (Silver) accreditation and the Cabinet Office's Customer Service Excellence standard, our people and our customers are what make our business. Through our investment in our employees, we aim to help them to feel valued, engaged and rewarded, which can only be beneficial to our customers.
"Each year, following our annual customer satisfaction survey, we are always humbled by the kind comments our customers provide. It is interesting to see the correlation between the feedback we receive from our customers and the values our employees believe to be true. It really shows that we are living our values and have been doing so for many years," says John Foster, Managing Director.
Print Image Network launched our core values to our local authority customers at the annual AEA Conference, 3rd-6th February 2019.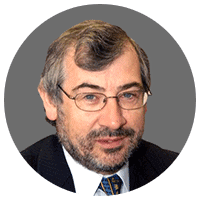 Electoral Print & Mail Specialist, Print Image Network Ltd is delighted to announce that John Turner has joined its team of electoral professionals as its Electoral & Democracy Specialist.
A former Returning Officer, John brings with him a lifetime of electoral experience and has held several pivotal positions, including Chief Executive of the Association of Electoral Administrators, the UK's leading professional body solely interested in the administration of electoral matters.
John Turner is a highly respected electoral professional and is well-known within the industry. During his career at the Association of Electoral Administrators, he has worked closely with Government Departments, the Electoral Commission, and other national bodies to improve the administration of electoral matters in the UK.
Before his appointment at the AEA in 2006, John held the position of Deputy Chief Executive and Director of Public and Support Services at Norwich City Council, where he was responsible for Democratic Services and the Elections Office, among other departments. He was also the Electoral Registration Officer and Returning Officer for the Council until March 2005.
Print Image Network is one of two influential electoral brands business owners John Foster and Stephen Power have established in the UK, since starting the business in 2000. The appointment illustrates their commitment to growing the business in both statutory and non-statutory markets, under the Print Image Network and UK Engage brands.
John Foster, Managing Director and Steve Power, Services Director gave a joint statement regarding the appointment, "We are delighted that John is bringing his years' of experience to Print Image Network. John has been involved in electoral administration his entire career and is at the forefront of legislative matters. From his positions at the AEA and local authorities to his consultation, training and oversea electoral ventures, his experience in electoral matters and democracy makes him an excellent fit with our business."
John Turner said "I am very pleased to be joining John and Steve and the team at Print Image Network and look forward to the new opportunities and challenges that this appointment will bring. I have joined a progressive company at a very exciting time and am already impressed by the ethos of customer service and support which underpins the way in which the organisation operates."
Contact Print Image Network on:-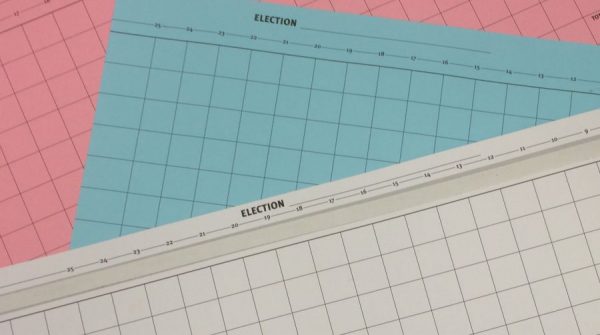 Trial our election counting methods at the 'Practical Count Methods' Workshop.
Print Image Network is once again exhibiting at the annual AEA Conference in Blackpool, 4 -7th February 2018. As a leading electoral print and mail supplier, we have exhibited at the conference for many years. This year, in addition to our usual support, we're pleased to announce that we'll be sponsoring the Practical Count Methods workshop, where the AEA team will be using election counting methods, such as grass skirts, count sheets and summary sheets to carry out the training.
The agenda promises a full schedule, including more workshops and interactive plenary sessions, not to mention the exhibition where we will be meeting delegates and customers at Stand 3 from the Sunday afternoon.
We still have capacity for the May polls or you can speak to us about postal vote solutions, poll cards and ballots papers, in addition to canvass, NPRs, PI Refresh and our hybrid mail solution, Network Post.
2018 Support: Election Counting Methods
Providing printed election stationery to no fewer than 70 councils across the UK, we are proud to support the event and the great work the AEA does for electoral administration. This year many councils will have local and/or mayoral elections and will have multi-seat ballot seat ballot papers. As one of four workshops the AEA is delivering, the Practical Count Methods workshop looks at different methods of counting multi-seat elections. Our grass skirts and counting sheets are tried and tested election counting methods and have been used successfully by many councils in multi-seat elections.
If you would like more information about our election counting methods, visit our website or check out our AEA Profile here >>
We look forward to seeing you at Conference!
The Print Image Team
Print Image Network Ltd, one of the UK's leading providers of local authority electoral printing services, will once again be joining local authorities from across the country at the Annual Conference for the Association of Electoral Administrators, 1-4 February 2015. The specialist electoral printing company will attend as both a conference delegate and exhibitor, showcasing products at Stand 12 throughout the four day event.
With a strong heritage in electoral services including the design, print, fulfilment and postage of canvass materials, poll cards, postal voting packs and ballot papers, Print Image Network is one of the best-placed specialists in the country to handle issues due to be discussed at the event.
The four-day event welcomes an array of expert speakers to the plenary sessions including Toby James, a senior lecturer in British and Comparative Politics who will open the conference and Sam Gyimah, MP Minister for the Constitution who will deliver the keynote speech.
John Foster, Managing Director of Print Image Network said of the forthcoming conference "2015 will be a crucial year for electoral administration with individual registration well under way and UK Parliamentary General Election and other combined elections taking place. Print Image Network welcomes another opportunity in the electoral services calendar to discuss the issues that are likely to arise over the next year and to subsequently work with councils to address them."
Services Director, Stephen Power added "Managing the complexities that Parliamentary, local elections and electoral registration bring can be especially testing for local authorities. We know that our customers depend on us to help steer them through their busy election periods. Planning the print schedule for combined postal votes and poll cards, plus ballot papers, not to mention numerous registration mailings and other ancillary products during a Parliamentary Election year is no mean feat, yet our experienced account management team handle this with true professionalism each and every time."
The Association of Electoral Administrators Conference is being held 1-4 February 2015 at Brighton Metropole Hotel, Brighton.
Contact Print Image Network:
Tel: 0161 209 4800