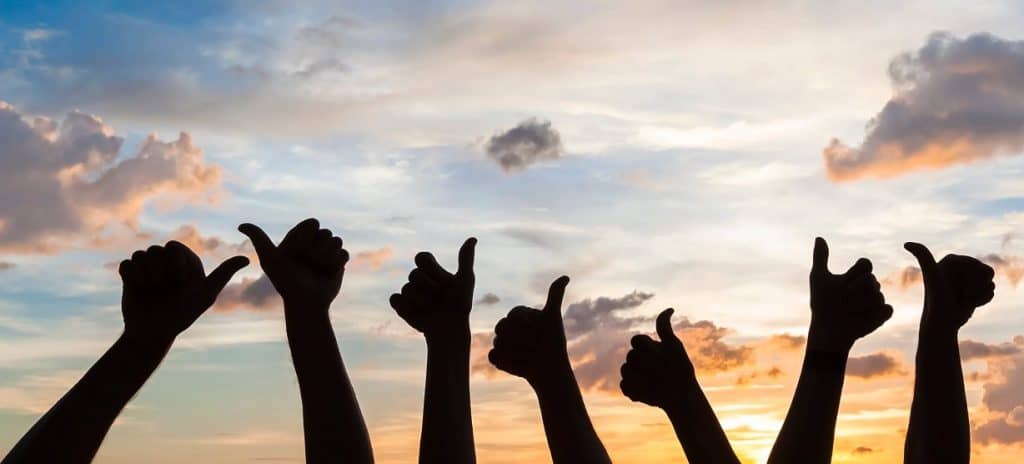 Following our third full 'Customer Service Excellence' assessment, it's a pass for Print Image Network
For electoral print and mail provider, Print Image Network, 2017 was a great year for customer service-related accreditations and recognition. We're pleased to report that we have continued this success into 2018.
Following our third 'full' assessment, we have maintained our Customer Service Excellence Standard for demonstrating evidence of exceptional customer service. The full assessment, which happens every three years, comprises a comprehensive submission to the assessor, followed by an onsite assessment, where staff are interviewed in relation to five key areas:-
Customer Insight
The Culture of the Organisation
Information & Access
Delivery
Timeliness & Quality of Service
Our recent pass follows our Investor's in People re-assessment in 2017, which saw us achieve the Silver Standard, exceeding the industry average in all nine of the performance indicators. The renewal of the Customer Service Excellence Standard further highlights our commitment to our customer-centric ethos.
Steve Power, Services Director and Print Image Network's Customer Service Excellence Ambassador, said of the assessment news "We are delighted that we have passed our third full assessment. Maintaining the Standard since 2012 is the result of hard work and commitment from the team. Our council customers trust us to help them through stressful and sometimes complex election periods, our latest pass confirms the procedures and systems we have in place allow us to provide trusted support and excellent service when customers most need it."

Customer Service Excellence Assessor, Michael Lynch, gave the following statement, "I have assessed Print Image Network Ltd for Customer Service Excellence several times and on my last visit I continued to be very impressed by their attention to detail and customer-centric focus. The team works very well together and as a result well-coordinated customer service is achieved."

He continued "I spoke to several customers during the visit and they were effervescent in their praise in relation to the service that they received from Print Image Network Ltd."
Print Image Network has many exciting initiatives planned for 2018 to further enhance the customer experience.
If you want to find out more about our Customer Service Excellence Standard or our Investors in People accreditation, please download our document 'Working Together' Investors in People and Customer Service Excellence: Our customer service journey >>
Customer feedback from its annual online survey provides excellent results!
Electoral print and mail specialist, Print Image Network Ltd, has released the results of its 2017 customer satisfaction survey. Having improved consistently over the last few years, the local authority print supplier scored an outstanding 99% satisfaction rating.
The online customer survey was issued to customers from across the UK and was available to access throughout July and August 2017. Following the May local elections, plus the snap Parliamentary election in June, customers were asked to provide feedback on all areas of service, from general satisfaction and benchmarking against other similar companies, to feedback on sales and account management, quality, deliveries, reliability and customer support.
The results of the customer satisfaction survey contribute to the company's Customer Service Excellence Standard. As the only electoral services provider to hold the CSE Standard, Print Image Network works hard to maintain high standards of customer service throughout the business.
Talking about this year's results, Services Director and CSE champion, Steve Power, said of the survey results "Once again we are extremely pleased with the results of our online survey. Our customer-centric ethos means that we strive to deliver great service at every touchpoint throughout the customer journey. We're glad these efforts are appreciated by our loyal customer base. It really is a testament to the commitment and professionalism of our staff."
Scores were excellent across the board, however the team were particularly proud of the 100% scores it achieved for:
Knowledge and understanding legislation
Reliability of deliveries
Responsiveness and efficiency
Customer service and attention to detail
Quality of postal votes, poll cards and ballot books
Print Image Network would like to thank all customers who responded to the survey in which the response rate had increased to 58% from 53% in 2016. Each customer who responded had the opportunity to vote for a donation to be made to one of three charities – Cancer Research, Alzheimer's Society or Help 4 Heroes. As a result of the survey and donation requests from customers, plus a further donation from Print Image Network, the three charities will now benefit from a total donation of £450.
Customers vote from a selection of charities via online voting, in the company's annual Christmas donation.
As part of its Corporate Social Responsibility activities, election print and mail provider, Print Image Network, has an annual commitment to donate to charities. Each year, the team at Print Image Network submits suggestions for charities it would like to support. At the end of last year, Print Image Network invited customers to vote for one of three charities, via its new online voting site, as an alternative to receiving a Christmas greeting card.
The charities included in the vote were Alzheimer's Society, Cancer Research and Help 4 Heroes. As a result of customer votes Print Image Network donated over £390 to the three charities. Charitable donations are just one part of Print Image Network's CSR policy and make up part of its community involvement.
Being ISO 9001 and 27001:13 compliant for a number of years, Print Image Network continually strives to keep up the high standards it has in relation to its current ISO Standards.
Print Image Network's new online voting site is one of the most secure, easy to use and visually pleasing platforms on the market. It is delivered to customers via the company's election and engagement brand, UK Engage, which offers impartial administrative services to membership organisations, social housing providers, NHS Foundation Trusts, cooperatives and many other types of organisations.
To find out more about Print Image Network, ISO Standards or its online voting and via the UK Engage brand, please contact Print Image Network:-
Tel: 0161 209 4800
Email: sales@printimagenetwork.com
Further recognition for outstanding customer service
We are pleased to announce that having retained our Customer Service Excellence standard in June 2015, following a rigorous three-year re-assessment process, we have been granted an additional award for further improvements to our customer service.
During our annual assessment in January 2016 we secured 'Compliance Plus', for our extended efforts to provide customer-focused election services to local authorities.
Compliance Plus means that we have surpassed the level that must be achieved in all areas to get the award and reached a higher standard in two specific areas;
"Using customer insight to inform policy and strategy and to prioritise service improvement activity" and;
"Interacting within wider communities and demonstrating ways in which we support those communities"
Stephen Power, Services Director, commented on the work carried out in order to achieve Compliance Plus. "As part of our commitment to CSE we annually carry our customer satisfaction surveys. We then use the feedback given to improve our service, making sure we evolve and adapt to our customers' changing needs. We are also making improvements in relation to Corporate Social Responsibility, working with communities and charities which have a close affinity with staff and customers alike."
Furthermore, in his official report Michael Lynch, Lead Assessor, said:
"Putting the customer at the heart of everything they do is obviously part of the vision from senior management at Print Image Network; it has also permeated through to all staff within the organisation. Staff interviewed came across as being extremely contented and passionate in relation to working at Print Image Network Ltd and appeared to be firmly committed to providing a highly effective service to their many clients".
If you would like to contact Print Image Network call or email us:
Tel: 0161 209 4800
Email: sales@printimagenetwork.com
Excellent satisfaction results help to secure CSE accreditation
With the introduction of IER, 2014 was a busy year for local authorities and electoral services providers alike. The replacement of the old 'household registration' system in place of IER - Individual Electoral Registration proved unfamiliar territory for all involved.
In January 2015, following the main initial IER roll-out, Print Image Network decided to send out a customer satisfaction survey to customers. The purpose of the survey was to understand how its service was received by customers during IER, which was described as 'the biggest change to voter registration in a generation' by the Cabinet Office.
The results pleased the electoral printing specialist as they confirmed that customers had indeed been satisfied with the service they received during IER. The results also contributed to Print Image Network's successful three-year Customer Service Excellence (CSE) accreditation reassessment; something that no other election provider has achieved.
Services Director, Stephen Power commented about the survey results "To achieve great feedback from our customers during what has proven to be a very challenging experience for local authorities and service providers throughout the UK, makes us extremely proud. The CSE accreditation is only awarded to companies which drive customer-focused change within their organisations, this is something that the team at Print Image Network works very hard to do."
Highlights from the IER-related survey include:
• Overall satisfaction: 100% of customers were 'extremely satisfied' or 'very satisfied' with the service they received throughout the IER transition
• Sales & Account Management: Scores for the sales contacts and account managers were either 'excellent' or 'very good' – both ranked highly for their responsiveness to customers
• Products: 100% of customers thought its products were of 'high quality' and believed that the application of the IER templates was 'excellent' or 'very good'
Managing Director, John Foster was also pleased at the survey results. "Historically our customers have told us they receive an excellent service from us, therefore we felt it was important to understand if we had managed to maintain our high service levels during the complexities of the IER transition. I'm delighted to say, we did."
Print Image Network will get its full CSE assessment scores during the next few months.