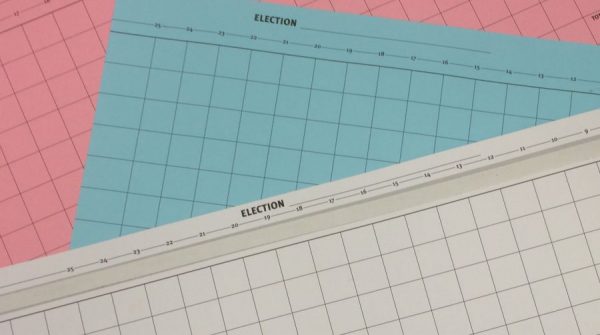 Trial our election counting methods at the 'Practical Count Methods' Workshop.
Print Image Network is once again exhibiting at the annual AEA Conference in Blackpool, 4 -7th February 2018. As a leading electoral print and mail supplier, we have exhibited at the conference for many years. This year, in addition to our usual support, we're pleased to announce that we'll be sponsoring the Practical Count Methods workshop, where the AEA team will be using election counting methods, such as grass skirts, count sheets and summary sheets to carry out the training.
The agenda promises a full schedule, including more workshops and interactive plenary sessions, not to mention the exhibition where we will be meeting delegates and customers at Stand 3 from the Sunday afternoon.
We still have capacity for the May polls or you can speak to us about postal vote solutions, poll cards and ballots papers, in addition to canvass, NPRs, PI Refresh and our hybrid mail solution, Network Post.
2018 Support: Election Counting Methods
Providing printed election stationery to no fewer than 70 councils across the UK, we are proud to support the event and the great work the AEA does for electoral administration. This year many councils will have local and/or mayoral elections and will have multi-seat ballot seat ballot papers. As one of four workshops the AEA is delivering, the Practical Count Methods workshop looks at different methods of counting multi-seat elections. Our grass skirts and counting sheets are tried and tested election counting methods and have been used successfully by many councils in multi-seat elections.
If you would like more information about our election counting methods, visit our website or check out our AEA Profile here >>
We look forward to seeing you at Conference!
The Print Image Team
Don't leave it too late to order grass skirts, summary sheets, wristbands and queue cards
With the General Election less than two months away, local councils across the country are busy working with electoral suppliers such as Print Image Network and the like to produce the millions of postal votes, poll cards and ballot papers, which will flood homes and polling stations in the weeks to come.
We're working hard to deliver these core products to our customers, however our electoral print goes beyond these items. So, if your council needs grass skirts, summary sheets and security wristbands for your count - or queue cards for your polling stations, then Print Image Network can help you in the coming weeks.
To find out more about these products visit our electoral printing page. If you are using grass skirts to count your votes you may be interested in our FREE training video here. Plus, we have developed summary sheets which correspond to our small and large grass skirts.
If your council needs to order grass skirts and summary sheets, wristbands or queue cards then contact us today: -
Tel: 0161 209 4800
Email: sales@printimagenetwork.com