Visit Print Image Network at Stand 12 from 3-6th February 2019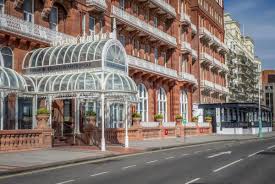 Print Image Network is once again exhibiting at the annual AEA Conference in Brighton, 3 -6th February 2019. As a leading provider of electoral print solutions, we have supported the Conference and the AEA for many years and once again will be on hand to offer help and advice to electoral administrators from councils across the UK.
The agenda promises a full schedule, including new workshops, not to mention the exhibition where we will be meeting delegates and customers at Stand 12 from the Sunday afternoon.
Providing no fewer than 70 councils across the UK with electoral print solutions, we still have capacity for the May polls and delegates can speak to members of the team to discuss printed postal vote solutions, ballots papers and poll cards – where we can discuss with specificity our 'poll sort' poll card mailing options.
We will also have a full range of our grass skirt count solution items. As 2019 will present more multi-seat elections, we are getting lots of requests for our '25' and '10' grass skirts. Our Small-10 and Large-10 skirts accommodate 10 ballot papers across and 3- 10 candidates down (plus one line for unused votes). Our Small-25 and Large-25 skirts accommodate 25 ballot papers across and 3-23 candidates down (plus one line for used votes). Our solution also includes summary sheet to suit the 10 & 23 candidate skirts. Plus, we have an excellent grass skirt training video which is available free to councils who purchase grass skirts.
Also, this year we will be launching our core values. As 2018 was a quieter year on the election front, we decided to formally define and publish our core values, which hopefully you will recognise us for. Through a series of surveys and workshops our employees selected the values they believe are inherent in our company. Come along to Stand 12 and find out how our values - Commitment, Efficiency, Knowledge, Professionalism and Trust can benefit your council in stressful election conditions.
We have lots to discuss, so please feel free to come along and speak with the team. You can enter our chocolate hamper competition and you could win an Echo Dot 3rd Generation which is our raffle prize at the Annual Dinner.
We look forward to seeing you at Conference!