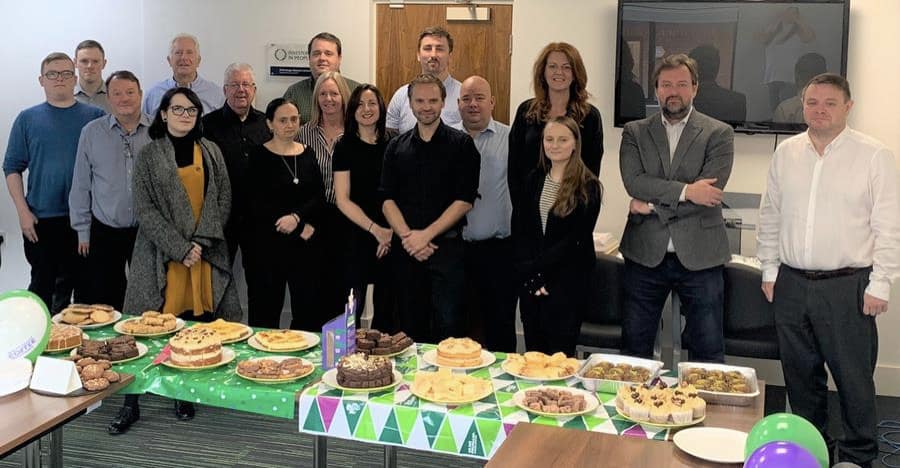 Print Image Network/UK Engage hosted another successful Macmillan Coffee Morning Wednesday 28th September 2022. The first one that we have held since 2019, which was pre-pandemic. And we've certainly made up for it!
There was lots of choice, ranging from sweet bakes to savoury pastries with Simon's 3 Saveurs de Rouleau de Saucisse. Thank you to the team for all their creative efforts in the bake off; choosing a winning recipe was tough as they were all delicious, but thankfully the voting process was extremely simple using UK Engage's secure online voting platform. The team cast their anonymous votes digitally, ranking all 15 entries in order of preference, this meant that the competition was fair and transparent. The winning entries were:
Ashleigh's coffee and walnut cupcakes
Si's Creme brulee cheesecake
Steve's chocolate brownies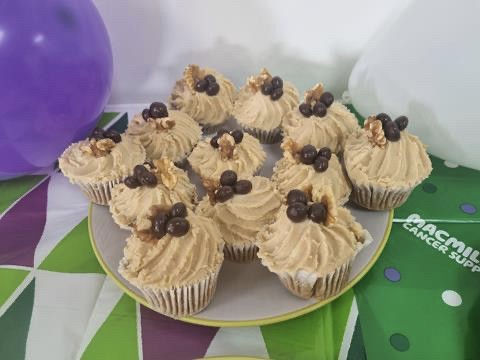 We are delighted to announce that we raised £231.30 for Macmillan Cancer support, which is fantastic and we also welcomed a number of visitors from companies around Acorn business park.
Well done to all involved and for helping to raise money for a wonderful cause that affects everybody in some way throughout their lives.