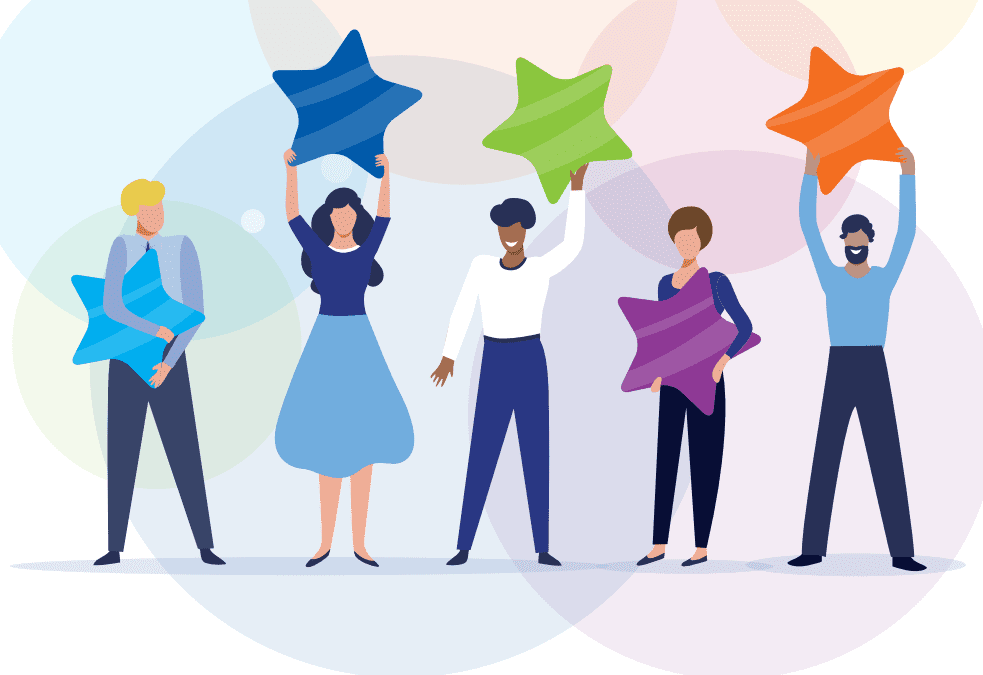 Print Image Network have held the Cabinet Office Customer Service Excellence Standard since 2012, and continually strive for and maintain the best customer service through continuous development, especially in the field of constantly changing election legislation. Impartial accreditation of our services is vital to helping us hone our products and services to their optimum. So, we are delighted to report that our headline, overall Customer Satisfaction score that will be reported to CSE is 98%.
The Print Image Network Customer Service Excellence survey is issued annually and this year, represents data collated from 24 local authorities. The survey covers key aspects of the products, services, and dedicated support that we provided to our customers for the May 2022 elections.
Results:
The results of the survey included:
Overall Impression: This all-encompassing question scored a maximum 100%
Account Manager Support: 99% with 5 out of the 6 categories achieving 100%
Poll Cards/Letters: 97% with 100% achieved for proofing timescales and live data schedule.
Postal Vote Packs: 97% with 100% attained for proofing timescales /accuracy and adherence to the timetable
Ballot Books: All areas assessed in this category scored the maximum 100%.
Accommodating Customer Needs: The outcome of this overall appraisal request was that respondents considered we could not have done any more to accommodate their Council's needs.
What our customers had to say:
Our customers were given the opportunity to provide their honest opinion about our ballot solutions in several open-ended questions. Here's a small selection of what they had to say:
"Very responsive and very pro-active compared to others. It was helpful to be able to proof ballot papers in advance of the close of nominations – something others haven't wanted us to do. Awareness of the pressures we are under and more flexible than other suppliers I've worked with."
"Delivered when promised. Excellent lines of communication. Excellent support."
Reliability, attention to detail - I feel safe awarding any election print requirement to Print Image Network - knowing that the work is in good hands and will be delivered to a high standard."
To establish how our products and services compare to other providers in the electoral printing sector, we include a benchmark score. This showed that 93% of our customers rated us as better or much better than other service providers they had used. This creditable score is further supported by the statistic that 100% of all respondents would recommend Print Image Network to a colleague or other organisation.
"Customer service is something which is embedded in our company culture and values. We pride ourselves on the level of customer support we achieve, however, it is only through the valuable feedback from our customers that we can continually assess and refine our services to ensure we meet expectations. Being impartially and independently assessed every year for the Customer Service Excellence Standard provides a foundation for continuous development across our entire business and strengthens the relationships we have with our clients..
With an overall, above target customer satisfaction score of 98%, we are extremely proud of our achievements. We are of course immensely grateful to our fantastic team for delivering such high standards and to our clients who took time to provide their feedback." Stephen Power – Print Image Network, Client Services Director.
You can view the Print Image Network customer satisfaction report and results in more detail here.
For more information about our growing electoral administration print and mail service, please contact on 0161 209 4800 or email sales@printimagenetwork.com.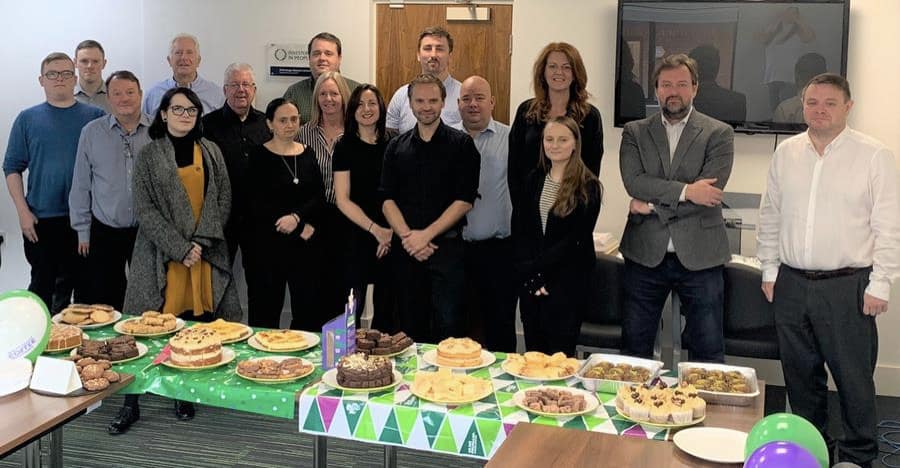 Print Image Network/UK Engage hosted another successful Macmillan Coffee Morning Wednesday 28th September 2022. The first one that we have held since 2019, which was pre-pandemic. And we've certainly made up for it!
There was lots of choice, ranging from sweet bakes to savoury pastries with Simon's 3 Saveurs de Rouleau de Saucisse. Thank you to the team for all their creative efforts in the bake off; choosing a winning recipe was tough as they were all delicious, but thankfully the voting process was extremely simple using UK Engage's secure online voting platform. The team cast their anonymous votes digitally, ranking all 15 entries in order of preference, this meant that the competition was fair and transparent. The winning entries were:
Ashleigh's coffee and walnut cupcakes
Si's Creme brulee cheesecake
Steve's chocolate brownies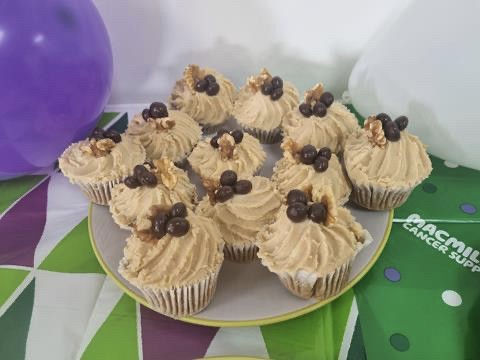 We are delighted to announce that we raised £231.30 for Macmillan Cancer support, which is fantastic and we also welcomed a number of visitors from companies around Acorn business park.
Well done to all involved and for helping to raise money for a wonderful cause that affects everybody in some way throughout their lives.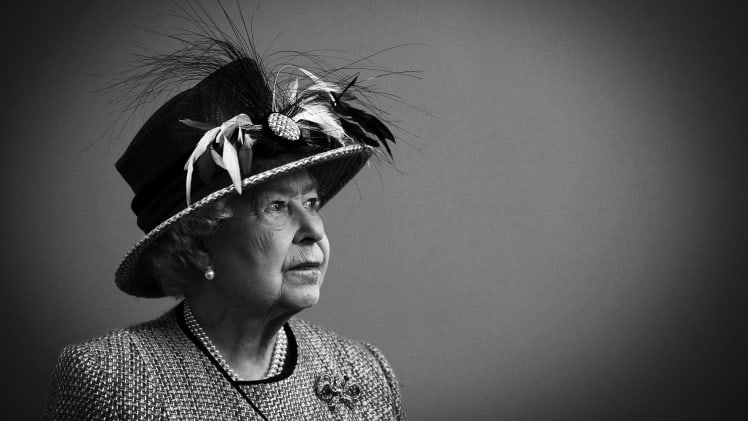 The passing of Her Majesty The Queen has left everybody at Print Image Network deeply saddened and we offer our warm wishes and greatest sympathies to King Charles III and the Royal Family.
We would also like to extend our support to all of our customers, colleagues and our team.
As the UK's longest reigning monarch, Head of the Commonwealth, Patron of more than 600 charities as well as a mother, grandmother and great grandmother, The Queen was a remarkable role model. 
Her Majesty's inciteful leadership, good humour, tireless work and unwavering public service helped smooth a way through the enormous social changes of the last 70years. We will be eternally thankful.
John Foster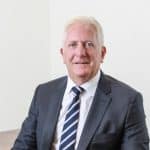 Customer Service Remains a Top Priority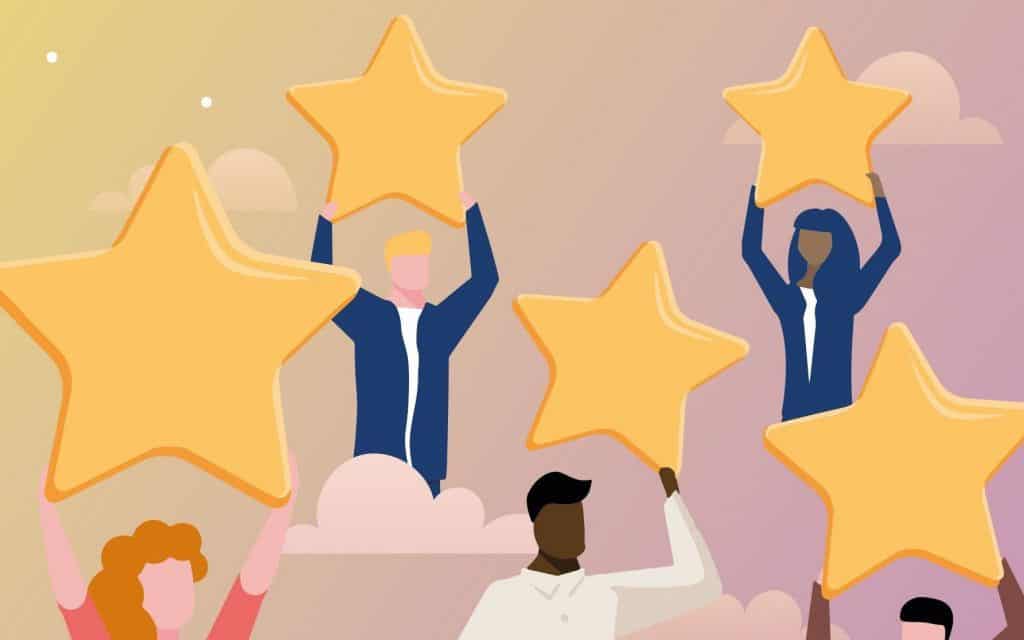 We now have the results of our three-year Customer Service Excellence (CSE) re-assessment!
We have achieved full compliance with 28% compliance plus and remain the only electoral services specialist to hold the Customer Service Excellence Standard.
Customer Service Excellence is a government-backed industry standard that assesses whether services are efficient, effective, excellent, equitable and empowering, using 57 different criteria. It ensures organisations always put their customers at the heart of their operations. The accreditation lasts for three years, with holders subject to annual reassessment.
Following an in-depth examination of the five criteria set out by the standard – customer insight, culture, information and access, delivery and timeliness and quality of service, we are celebrating our best start to a re-assessment since we first gained the CSE standard back in 2012.
Due to the pandemic, the assessment was carried out virtually by seasoned CSE assessor, Michael Lynch, who was extremely complimentary of the evidence put forward to support the submission.
Building on many successful initiatives, including the continued development of our core values, 2020 was one of our most successful years in terms of people and service improvements. Achievements included the Investors in People and Gold accreditation and 100% satisfaction in our customer survey.
Stephen Power, Services Director at the electoral services specialist said: "We are thrilled to once again achieve full compliance with 28% compliance plus. Although 2020 was a challenging year for all businesses, we were determined to make sure our customers received the same high standard of service and were not impacted by the effects of the pandemic."
"Customer service is at the heart of everything we do and the commitment from our team has been outstanding. This year, we achieved 100% customer satisfaction from our customer survey, which is a testament to the effort given to ensuring customers received the very best service, despite challenging times."
Managing Director, John Foster added. "Being part of the Customer Service Excellence programme means that we can measure the success of our customer service. It has been extremely encouraging to get full compliance, especially as 28% of the overall compliance score was for areas where we excelled in our business as an electoral services specialist and exceeded the necessary compliance threshold. Furthermore, the customer comments from our recent survey and those submitted to our assessor, as part of our virtual re-assessment, confirms we are making our customers happy with our service."
We achieved compliance plus for our customer service across all five of the CSE framework – customer insight, culture, information and access, delivery and timeliness and quality of service. Highlights include how Print Image Network: –
Used customer insight and feedback to proactively and reactively respond to customer challenges during the pandemic
Achieved 100% customer satisfaction in our annual customer survey
Made efforts to identify all required communication channels for our customers during the pandemic
Empowered and encouraged employees to promote and participate in our company culture
Used staff insight to develop our internal processes, policy and service planning
Improved our range of content and quality of verbal, published and web-based information to meet the needs of our customers
"Despite all the challenges, there is no doubt that customer service remains at the centre of everything that Print Image Network Ltd does. The team provided comprehensive evidence of how it proactively responds to customers."
Michael Lynch, CSE Assessor
Print Image Network is a leading electoral services specialist. For more information about us and our customer service policy, please contact the team on 0161 209 4800 or email sales@printimagenetwork.com
We are now certified Gold in people management.

We did it! The team here at Print Image is delighted to announce that we have achieved the Investors in People Gold accreditation.
Following a virtual, but no less rigorous assessment due to Covid-19 and social distancing, we are proud to take our place among the 17% of IIP accredited organisations that have achieved the We invest in people, gold accreditation.
Investors in People defines what it takes to lead, train, support and manage people effectively and to achieve sustainable results. Gold accreditation essentially means that the business has got excellent people management policies in place but more than that, it means everyone – from CEO to apprentice takes ownership for making them come to life.
Paul Devoy, CEO of Investors in People, said: "We'd like to congratulate Print Image Network. Gold accreditation in We invest in people is a fantastic effort for any organisation, and places Print Image Network in fine company with a host of organisations that understand the value of people."
Assessment Highlights:
Staff said they feel trusted by the leadership team to make decisions and that there is an open and transparent culture within the business.
Our values are embedded and are taken into consideration in our everyday work.
Our communication strategies ensure that everyone has access to the knowledge and information they need to do their jobs effectively.
Our performance management processes enable people to reflect on their work and identify their objectives and goals.
Our staff feel valued and appreciated for their contribution to the success of the business.
Our structure enables people to work collaboratively and provides interesting and varied roles.
Our approach to learning and development has supported people to progress their careers and fulfil their potential.
We embraced continuous improvement which forms part of the culture and has resulted in innovative new ways of working that benefit the business.
Our people enjoy their jobs and are proud to work for Print Image Network.
Commenting on the award, Stephen Power, Services Director said "We are ecstatic to have achieved IIP Gold! Having held the accreditation since 2011, the team has strived for continuous improvement at each three-year assessment. Our last full assessment in 2017 was conducted under the completely new 6th generation standard and we went straight in with silver status – a great result but one that we could improve on!"

"We believe that the success of Print Image Network begins and ends with our people and each member of staff subscribes to the IIP framework, which is designed to help organisations and their people to realise their full potential. We would like to thank the team for their commitment and hard work to achieve the Gold standard" Steve continued.
John Foster, Managing Director at Print Image Network added: "It is an absolute privilege to gain the gold standard accreditation. We work very hard to deliver true value and excellence for our customers. The employee survey, which saw 100% staff complete it, is a testament to how engaged and committed the team is. As a company, we are consistently striving for excellence."
In these uncertain times we have had a number of enquiries asking if we are still open for business. Since the beginning of March, we have tested and implemented our Business Continuity Plan. As such we are still very much open for business and here to help our existing customers and other companies that are having problems with their regular supply chains.
Safety of our staff and customers is paramount to Print Image Network and in line with guidance from the World Health Organisation and .Gov website, we have implemented all necessary measures and precautions required to control the spread of infection to the highest level possible within our business and workforce.
Our office staff is fully equipped to work remotely and our print production facilities are also operating, in line with appropriate safety precautions. This means that we can still service our customer base to the highest possible standards.
We will, of course, keep you updated of any operational changes but should you have any specific questions or concerns regarding business continuity or urgent requests, please do not hesitate to contact us on 0161 209 4800 or email sales@printimagenetwork.co.uk
We hope that this message reaches you in good health and look forward to hearing from you. The Print Image Network Team

Print Image Network's Commercial Manager, Simon Milnes, explains why publishing and commercial companies are choosing to use a paper magazine wrap solution to deliver magazines and supplements.
For many years polywrap has been the material of choice for wrapping magazines, catalogues and direct mail. Lightweight, strong and weather-resistant it is extremely effective for keeping different mail pieces together in one combined pack. However, more and more organisations are seeking options which are eco-friendly and sustainable alternatives, such as paper.
"With a current backlash against single-use plastics and the problems surrounding recycling, we're seeing an increased number of organisations approaching us to discuss alternatives, such as paper magazine wrap." Says Simon Milnes, Commercial Manager at Print Image Network.
"As a responsible print management company, it's our business to offer clients more sustainable ways to wrap magazines."
Print Image Network has one of the largest printing networks in the country and prints everything from electoral stationery to direct mail. "As printing experts, we know that paper magazine wrap isn't a new solution, however, it is being more widely used because of the resistance to use plastic of any kind. There are multiple benefits for organisations," says Simon.
Benefits of paper magazine wrap:
1. Sustainable product: eco-friendly and recyclable (supports ISO14001)
The paper used for our paper magazine wrap solution is FSC and PEFC certified. Unlike polywrap, paper wrap packaging is easily recycled after use. Therefore, its sustainable lifecycle will support any environmental commitments associated with CSR policies or ISO14001 efforts.
2. Endless design and promotional opportunities on the outer wrap
Paper magazine wrap can accommodate any design a client desires, as long as the areas for postal addresses and the postal indicia adhere to Royal Mail's postage requirements. From plain block colours to intricate designs and photos, the possibilities are endless.
3. Combined mailing savings (separate mailings in one pack)
Wrapping multiple communications means that postage is only paid once rather multiple times. Polywrap and/or envelope savings can be made as they won't be required.
4. Can accommodate different size communications (such as A4 and A5)
Typical wraps are A4 and A5, however, our solution can wrap the largest insert if it a bespoke size, enclosing all other inserts neatly into the pack.
5. Machines can accommodate up to 9 different inserts per pack
Paper magazine wrap can fill your pack with up to 9 different inserts.
6. Individual inserts can be personalised
With paper wrap all nine inserts can be personalised, if required.
7. Packs are eligible for Royal Mail's (cost-effective) Mailmark® service
Paper wrap packs are easier to process by Royal Mails machines (polywrap and eco-alternatives are not) and therefore is subject to the cheaper Mailsort options, which reduce postal costs.
Simon concluded, "It's no surprise that organisations that have a strong conservation ethos are looking at paper wrap as an alternative solution to polywrap. However, we are getting enquiries from all types of organisations who are exploring the switch in a response to reader feedback, readers who don't want to see plastic used at all."
If you are interested in switching to a paper magazine wrap solution, please contact the team at Print Image Network.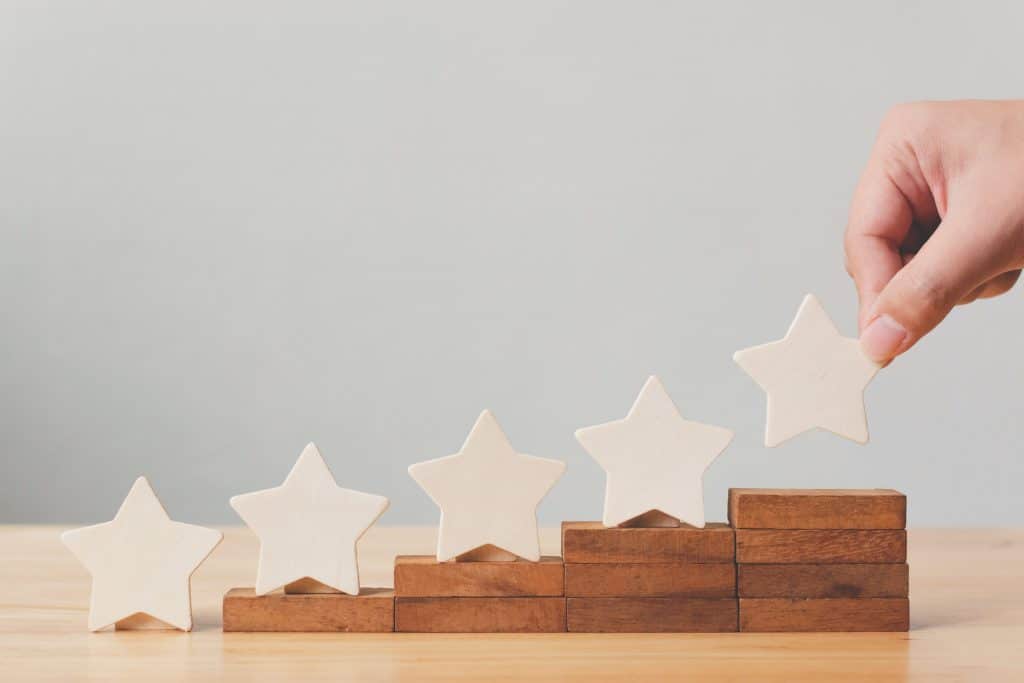 Electoral stationery provider achieves 'Compliance-Plus' in 13 separate areas of the business.
Electoral stationery provider, Print Image Network, has held the Customer Service Excellence Standard since 2012. Each year the business gets assessed to see if it still meets the criteria set out by the standard.
Following our recent visit, we are pleased to announce that we passed the assessment with an incredible 13 Compliance-Plus awards.
Customer Service Excellence is a government backed industry standard that assesses whether services are efficient, effective, excellent, equitable and empowering, using 57 different criteria. It ensures organisations always put their customers at the heart of their operations. Print Image Network is the only electoral stationery provider in the UK to hold the standard.
Compliance-Plus relates to areas where we surpass the standard required. These are areas where we show innovation, or where we are considered sector leaders. In the past we have successfully gained Compliance Plus in areas such as customer insight and Corporate Social Responsibility. However, with so many significant customer-facing projects being undertaken by the business, we wanted to highlight many different areas of progress.
We have surpassed the customer service standard for our electoral services in the following areas: –
Providing services which serve hard to reach and disadvantage groups
Consulting with customers to improve services
Analysing the customer experience to improve service
Utilising customer insight to prioritise service improvement
Empowering and encouraging staff to participate and promote customer service
Utilising staff insight to drive processes, policy and service planning
Making product/solution information readily available to customers
Providing information in the format our customers require it
Improved range of communication tools and content for customers
Improved channels of communication for customers
Interacting within wider communities
Consulting a range of stakeholders (including customers) to review our standards
Setting customer satisfaction expectations
In 2018 a company-wide project began to articulate what we believed our core company values were After a six-month project, the staff at UK Engage defined five core values – commitment, efficiency, knowledge, professionalism and trust. The CSE assessor was delighted to learn that we had implemented this project and is keen to see how it has developed in 12-months time.
"This has been an excellent surveillance 1 visit for electoral stationery provider, Print Image Network (13 Compliance Plus awards) and I would like to thank the organisation its staff, customers, partners and stakeholders for their time during this assessment. I look forward to completing surveillance 2 in January 2020."
Mick Lynch – CSE Assessor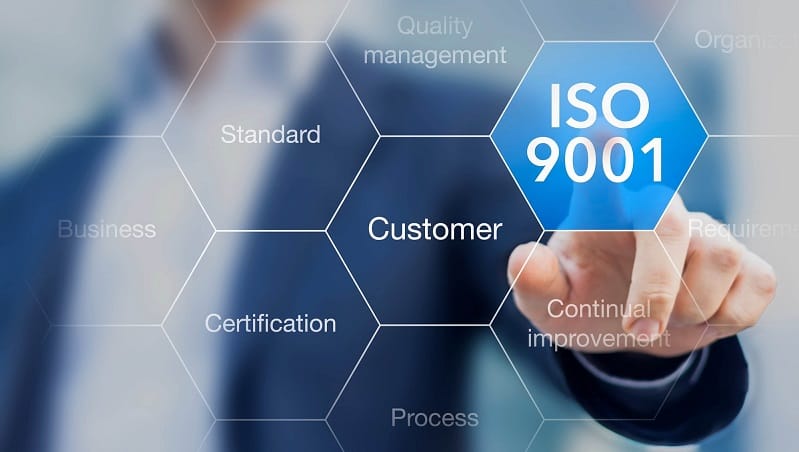 Print Image Network looks at how councils can benefit from appointing ISO-certified suppliers, in the provision of electoral print and mail.
Selecting the right electoral print and mail partner is of critical importance to UK local authorities. Increasingly, electoral print and mail suppliers are being invited to respond to tenders to explain the credentials they have for carrying out specialist and niche print requirements.
The majority of tenders to which we respond, ask for evidence of any particular accreditations, standards and awards, as by having these helps to provide certain reassurances and reduces business risk.
Working with an ISO-certified electoral print and mail specialist means that its products and services are certified and conform to the minimum standards set internationally, which is important when considering an electoral print and mail provider for Government elections.
The vast majority of responses require ISO 9001 as it demonstrates that our business has the correct quality structures in place to be considered. Likewise, in an age where data security is paramount, holding ISO 27001, is equally important.
The ISO 9001 certification is internationally recognised as the most established quality framework, focussed on increasing efficiencies, preventing errors and improving customer service. In the provision of electoral print and mail services, this translates to the assurance that the production of all election stationary, be it postal vote applications, postal votes, ballot papers, poll cards, HEFs, ITRs, confirmation letters and absent voter personal identifiers, is to the highest standard, undertaken by experienced staff, under robust security measures. Tenders will often be awarded to organisations which hold this standard.
Another key ISO certification that is important in the provision of electoral print and mail is ISO 27001. Organisations that have this certification can demonstrate to local authorities that they have a framework for securing and protecting confidential, personal and sensitive data, through effective technology, which is a crucial requirement, especially in the compliance of GDPR.
Print Image Network is ISO 9001:2015 & ISO 27001:2013 certified
In Summer 2018, we had our re-certification assessment and we are pleased to say that a successful transition was made to ISO9001: 2015. We maintained our management system in line with the requirements of the standard and demonstrated that we have the ability to systematically achieve the requirements for products and or services, within the scope of our activities and in accordance with our policy and objectives.
Being certified to ISO 9001 & ISO 27001 highlights our ongoing commitment to quality and integrity in the provision of electoral print and mail to local authorities. To discuss how our accreditations can benefit your business, please contact us on 0161 209 4800 or email us at sales@printimagenetwork.com
To supplement these accreditations, we also hold Investors in People (Silver), The Cabinet Office's Customer Service Excellence Standard and Cyber Essentials.
Following our third full 'Customer Service Excellence' assessment, it's a pass for Print Image Network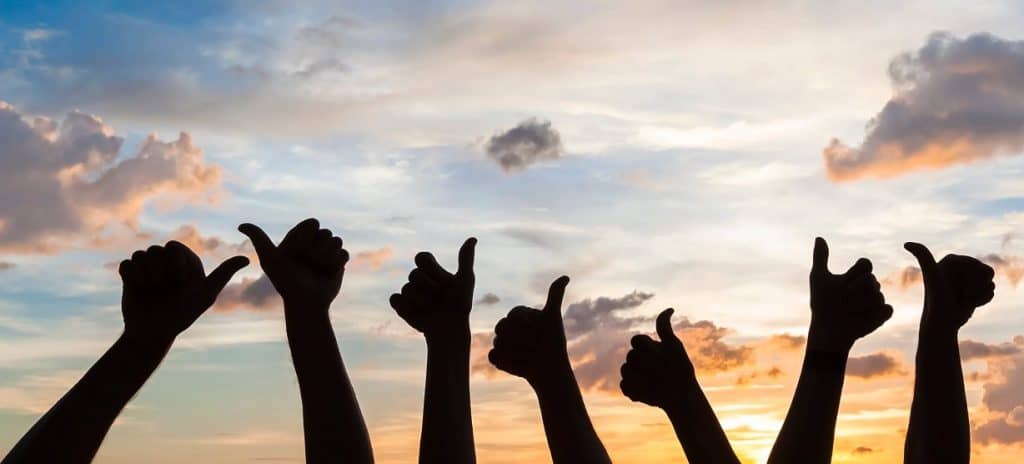 For electoral print and mail provider, Print Image Network, 2017 was a great year for customer service-related accreditations and recognition. We're pleased to report that we have continued this success into 2018.
Following our third 'full' assessment, we have maintained our Customer Service Excellence Standard for demonstrating evidence of exceptional customer service. The full assessment, which happens every three years, comprises a comprehensive submission to the assessor, followed by an onsite assessment, where staff are interviewed in relation to five key areas:
Customer Insight
The Culture of the Organisation
Information & Access
Delivery
Timeliness & Quality of Service
Our recent pass follows our Investor's in People re-assessment in 2017, which saw us achieve the Silver Standard, exceeding the industry average in all nine of the performance indicators. The renewal of the Customer Service Excellence Standard further highlights our commitment to our customer-centric ethos.
Steve Power, Services Director and Print Image Network's Customer Service Excellence Ambassador, said of the assessment news "We are delighted that we have passed our third full assessment. Maintaining the Standard since 2012 is the result of hard work and commitment from the team. Our council customers trust us to help them through stressful and sometimes complex election periods, our latest pass confirms the procedures and systems we have in place allow us to provide trusted support and excellent service when customers most need it."

Customer Service Excellence Assessor, Michael Lynch, gave the following statement, "I have assessed Print Image Network Ltd for Customer Service Excellence several times and on my last visit I continued to be very impressed by their attention to detail and customer-centric focus. The team works very well together and as a result well-coordinated customer service is achieved."

He continued "I spoke to several customers during the visit and they were effervescent in their praise in relation to the service that they received from Print Image Network Ltd."
Print Image Network has many exciting initiatives planned for 2018 to further enhance the customer experience.
If you want to find out more about our Customer Service Excellence Standard or our Investors in People accreditation, please download our document 'Working Together' Investors in People and Customer Service Excellence: Our customer service journey >>