Case Study
Electoral Print & Mail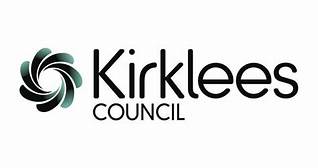 Delivering Electoral Print & Mail for Snap Election
A long-standing relationship for the provision of election stationery delivers critical ballot solutions within a limited timeframe.
The Council

Kirklees Council is the local authority providing most local government services for the borough of Kirklees in West Yorkshire. Kirklees is a metropolitan district council and one of five constituent councils of the West Yorkshire Combined Authority. Local elections are held three years out of four and one third of the councillors are elected, for a four-year term, in each election. The council has been using Print Image Network as its election print supplier for over 14 years and has built up a trusted relationship centred around key personnel during that time.
The Project
The UK Parliamentary General Election took place on Thursday 12 December 2019. The election was a snap election after two elections earlier in the year; the local and parish elections held on Thursday 2 May 2019 and the European Parliamentary election held on Thursday 23 May 2019.
As a snap election, it was subject to time constraints (more so than a scheduled election). However, once the production timeline was complete the account manager ensured all production materials were in place to meet the specific timelines for the poll cards, postal votes and ballot papers for the election.

The Solution
The number of postal votes was just over 60,900 and the anticipated polling station voters were around 247,000.

To ensure overseas electors had the opportunity to vote within the legislative timeline, Print Image Network provided an early issue of overseas postal vote pack via its Flexi Worldwide postal vote solution, which was mailed to 285 voters at day -16 which, was 2 working days after close of nominations for candidates.

For its main issue of postal votes, the Flexi Vote solution was used which is the council's preferred choice of postal vote for most elections. Kirklees also required a full colour voter leaflet to be included with the postal vote, which provided its electorate with further voter information.
As a contingency, on the day of the snap general election, we provided an extra 1,000 ballot papers for each of the four constituencies that make up the council. These were printed and delivered the same day.

The Results
The council was happy with the delivery and service received from Print Image Network for the UK Snap Parliamentary General Election. With a limited delivery window, timescales were tight, however, Print Image Network delivered all items scheduled, additional and emergency, to ensure the council was happy with election day needs.
"Given the incredible pressure that Print Image Network was under in terms of delivering products and services at short notice, the service provided was incredibly professional and customer focused."

Martin Haigh


Electoral Services Manager