Case Study
Canvass & Registration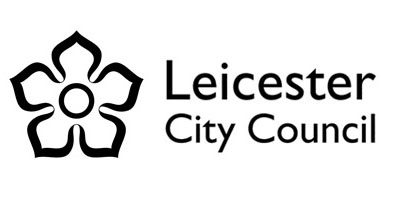 Successfully Delivering 2020 Canvass Reform
The electoral print and mail provider helped the council navigate the changes brought about by the annual canvass revamp.
The Council

Leicester City Council is a unitary authority that has an electorate of around 225,000. Representing the largest city in the East Midlands, it has 54 councillors representing 21 wards across the city who are voted in at local elections.

Print Image Network has worked with the local authority since 2013 and works alongside the electoral team to deliver print and mail services for elections, canvass and registration.

The Project
As a long-standing provider to Leicester City Council, Print Image Network was primed and ready to take on the changes to the annual canvass, brought about by the 2020 canvass reform.

Utilising years of experience and knowledge of the council and the electoral team, Print Image Network was instrumental to the planning and preparation of the new suite of forms and materials that were prescribed as part of the reform.

The new canvass was split out over three types of forms and numerous other non-paper-based contact routes. The sheer number of options presented an initial challenge to decide which combination of routes to utilise to maximise the efficiency and accuracy of the canvass.

The Solution
The overarching consideration when the canvass planning was started was the impact the COVID-19 pandemic was having, particularly in the Leicestershire area. This meant traditional avenues such as door to door canvassing could not be employed.

Once the data matching had been completed and the numbers of matched and unmatched properties had been calculated, both teams worked collaboratively to achieve a workable solution for its 225,000+ electorate.

Initially planning centred around combining a CCA and CCB mailing with a 2nd CCA mailing a month after, to cover any electors who had not responded to the initial emails the council had sent out. A Canvass Form (CF) run was booked in for approximately a month after the initial mailing to complete the process.

The Results
The result was a tailor-made production and mailing schedule that managed the complexities of the over-arching governmental restrictions. By working in close conjunction with Leicester City Council, we produced and mailed each stage on time and worked within the customer's remit to fulfil their requirements. We also found ways to minimise the problem of the inability to undertake door-to-door canvass activity.
"Print Image Network did an excellent job of the print and mail for canvass reform. The team here at the council was very satisfied with the service. From the account manager and print solutions to the communication element, everything was handled extremely professionally. I would recommend Print Image Network to other local authorities."

Boby Stefanov


Leicester City Council