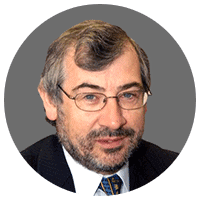 Electoral Print & Mail Specialist, Print Image Network Ltd is delighted to announce that John Turner has joined its team of electoral professionals as its Electoral & Democracy Specialist.
A former Returning Officer, John brings with him a lifetime of electoral experience and has held several pivotal positions, including Chief Executive of the Association of Electoral Administrators, the UK's leading professional body solely interested in the administration of electoral matters.
John Turner is a highly respected electoral professional and is well-known within the industry. During his career at the Association of Electoral Administrators, he has worked closely with Government Departments, the Electoral Commission, and other national bodies to improve the administration of electoral matters in the UK.
Before his appointment at the AEA in 2006, John held the position of Deputy Chief Executive and Director of Public and Support Services at Norwich City Council, where he was responsible for Democratic Services and the Elections Office, among other departments. He was also the Electoral Registration Officer and Returning Officer for the Council until March 2005.
Print Image Network is one of two influential electoral brands business owners John Foster and Stephen Power have established in the UK, since starting the business in 2000. The appointment illustrates their commitment to growing the business in both statutory and non-statutory markets, under the Print Image Network and UK Engage brands.
John Foster, Managing Director and Steve Power, Services Director gave a joint statement regarding the appointment, "We are delighted that John is bringing his years' of experience to Print Image Network. John has been involved in electoral administration his entire career and is at the forefront of legislative matters. From his positions at the AEA and local authorities to his consultation, training and oversea electoral ventures, his experience in electoral matters and democracy makes him an excellent fit with our business."
John Turner said "I am very pleased to be joining John and Steve and the team at Print Image Network and look forward to the new opportunities and challenges that this appointment will bring. I have joined a progressive company at a very exciting time and am already impressed by the ethos of customer service and support which underpins the way in which the organisation operates."
Contact Print Image Network on:-