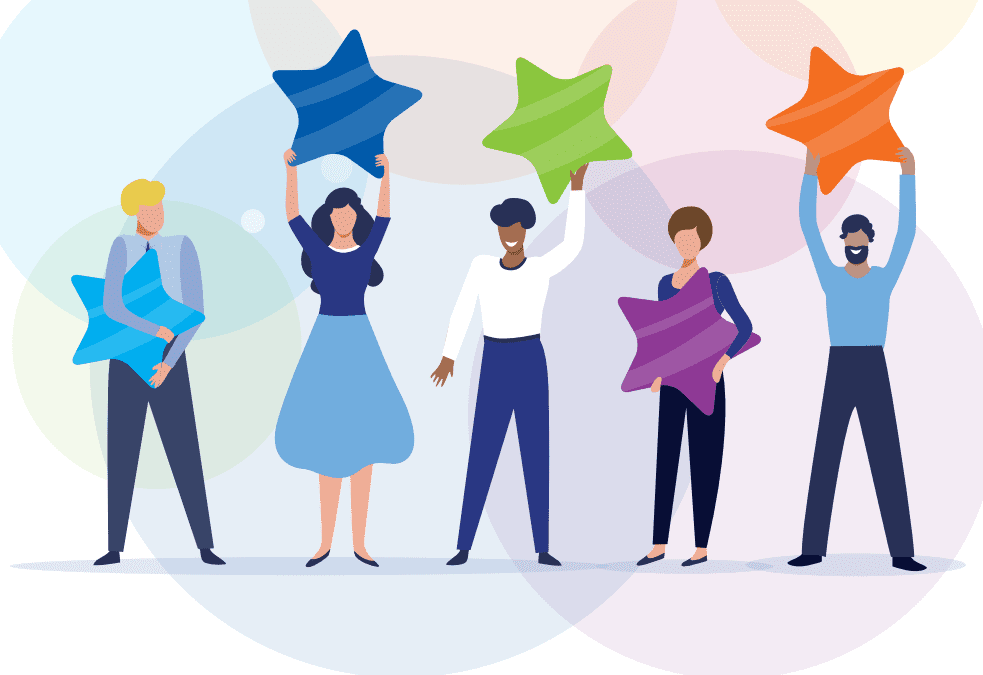 Print Image Network have held the Cabinet Office Customer Service Excellence Standard since 2012, and continually strive for and maintain the best customer service through continuous development, especially in the field of constantly changing election legislation. Impartial accreditation of our services is vital to helping us hone our products and services to their optimum. So, we are delighted to report that our headline, overall Customer Satisfaction score that will be reported to CSE is 98%.
The Print Image Network Customer Service Excellence survey is issued annually and this year, represents data collated from 24 local authorities. The survey covers key aspects of the products, services, and dedicated support that we provided to our customers for the May 2022 elections.
Results:
The results of the survey included:
Overall Impression: This all-encompassing question scored a maximum 100%
Account Manager Support: 99% with 5 out of the 6 categories achieving 100%
Poll Cards/Letters: 97% with 100% achieved for proofing timescales and live data schedule.
Postal Vote Packs: 97% with 100% attained for proofing timescales /accuracy and adherence to the timetable
Ballot Books: All areas assessed in this category scored the maximum 100%.
Accommodating Customer Needs: The outcome of this overall appraisal request was that respondents considered we could not have done any more to accommodate their Council's needs.
What our customers had to say:
Our customers were given the opportunity to provide their honest opinion about our ballot solutions in several open-ended questions. Here's a small selection of what they had to say:
"Very responsive and very pro-active compared to others. It was helpful to be able to proof ballot papers in advance of the close of nominations – something others haven't wanted us to do. Awareness of the pressures we are under and more flexible than other suppliers I've worked with."
"Delivered when promised. Excellent lines of communication. Excellent support."
Reliability, attention to detail - I feel safe awarding any election print requirement to Print Image Network - knowing that the work is in good hands and will be delivered to a high standard."
To establish how our products and services compare to other providers in the electoral printing sector, we include a benchmark score. This showed that 93% of our customers rated us as better or much better than other service providers they had used. This creditable score is further supported by the statistic that 100% of all respondents would recommend Print Image Network to a colleague or other organisation.
"Customer service is something which is embedded in our company culture and values. We pride ourselves on the level of customer support we achieve, however, it is only through the valuable feedback from our customers that we can continually assess and refine our services to ensure we meet expectations. Being impartially and independently assessed every year for the Customer Service Excellence Standard provides a foundation for continuous development across our entire business and strengthens the relationships we have with our clients..
With an overall, above target customer satisfaction score of 98%, we are extremely proud of our achievements. We are of course immensely grateful to our fantastic team for delivering such high standards and to our clients who took time to provide their feedback." Stephen Power – Print Image Network, Client Services Director.
You can view the Print Image Network customer satisfaction report and results in more detail here.
For more information about our growing electoral administration print and mail service, please contact us on 0161 209 4800 or email sales@printimagenetwork.com.