Print Image Network is one of 1000s of companies that are celebrating Investors in People during November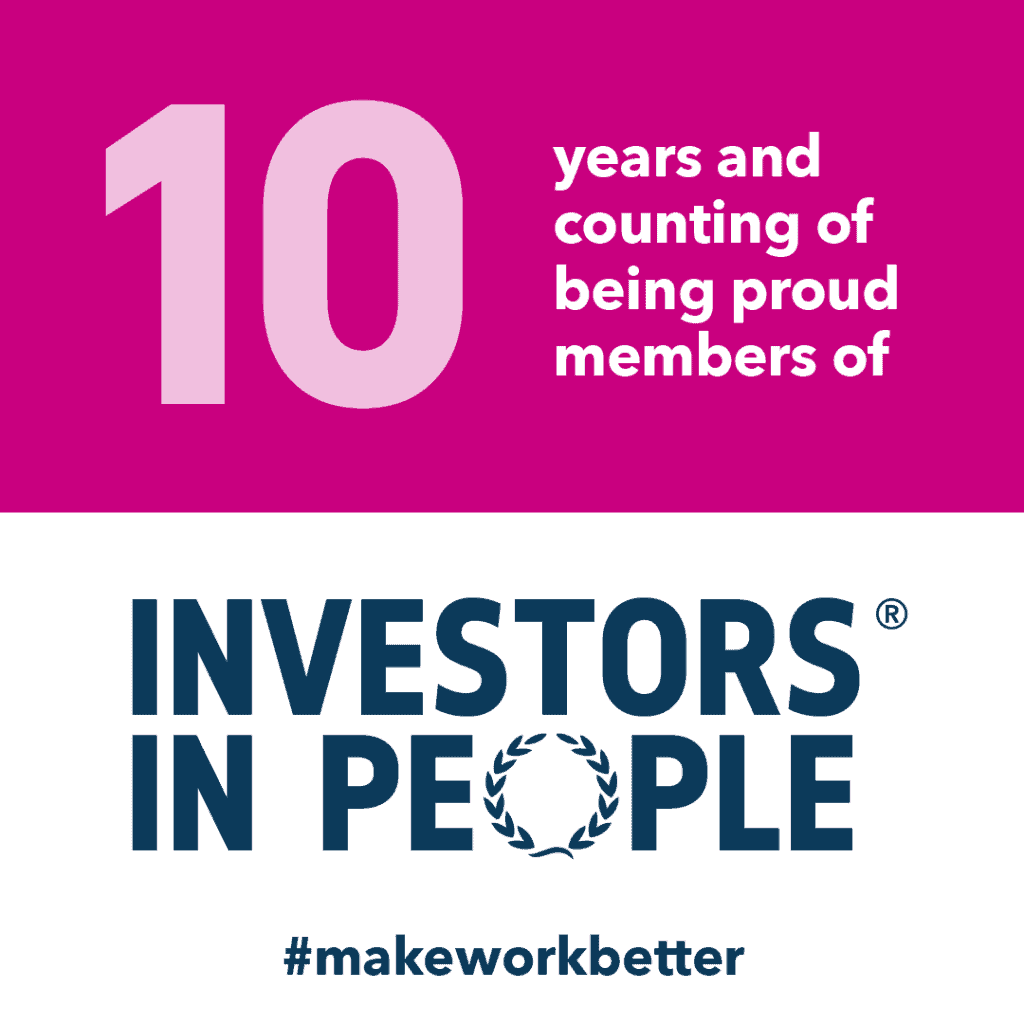 Investors in People has announced a month-long celebration of their 30th birthday and have invited Print Image Network to celebrate it with them!
The 30th birthday celebrations started on the 1st of November and will go through to the 30th.
It's an opportunity for everyone connected to the community interest company (CIC) to promote their purpose over profit statement – make work better.
Founded in 1991, their prestigious accreditations have been awarded to over 55,000 businesses in 66 countries in the past 30 years – with plenty more to come.
Print Image Network has held the Investor in People accreditation for 10 years and is currently working to the Gold Standard. 
Print Image Network's 10th year of Investing in People
As an SME, teamwork has always been very important to us, and our people are what has made our business a success.   Established in 2000, we have held the Investors in People accreditation for half the time we have been in business and have used it to make work better for our employees.
Stephen Power, Services Director and Investors in People champion said:
"We have used Investors in People to lead, support and develop our workforce. This has had a positive impact on the service we provide to our customers.  More recently, we have invested in the wellbeing of our staff, recognising that stress, depression, and anxiety (especially during the pandemic) is affecting millions of employees. For Print Image Network, it is an ethical priority to have a healthy workforce."
Over the last 10 years, Print Image Network has adopted many initiatives to help make work better for its staff. Training, engagement and communication, professional and personal development, promotion of work/life balance, and rewards and recognition are some of the ways it is doing this.
"As a leading provider of electoral print and mail, working with 25% of the country's local authorities, Print Image Network depends on the teamwork and shared experience of its staff to ensure millions of poll cards, postal votes, ballot papers, and canvass and registration forms are printed and mailed each year.  This could not be done if the team did not work as one."  Said John Foster, Managing Director.
Print Image Network will join other IiP accredited organisations throughout the month of November to celebrate the 30th birthday of Investors in People.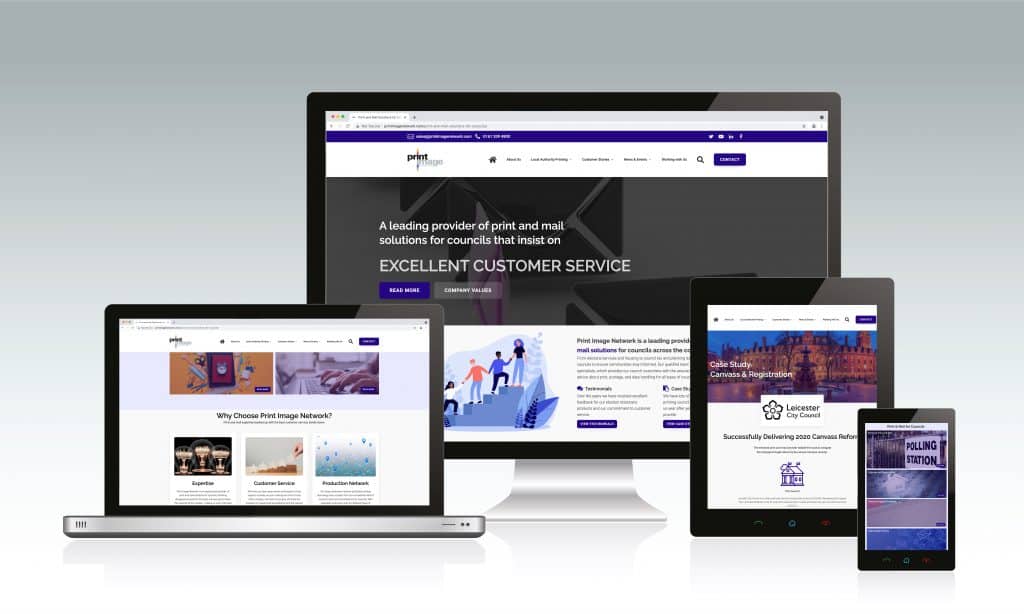 We are delighted to announce the launch of our new website, which reflects our company's continued growth and vision for the future.
The new website, which launched this week, boasts a brand-new design and improved features which allows our local authority visitors to browse our print and mail services with ease.
The modernised homepage makes it easier for visitors to access our services for all local authority departments.
Our branding has now been refreshed boasting a whole new look. The site is much more visual, featuring bold imagery, animation, and illustrations to communicate information about our services.
"We are delighted to announce the launch of our brand-new website, which is a reflection of who we are as a company today. Our brand identity has now been refreshed boasting a whole new look.  The site is much more visual, featuring bold imagery, animation, and illustrations to communicate information about our services, simple navigation, and an overall more engaging look and feel. "

Says Clara Robinson, Marketing Manager at Print Image Network.
The new site offers plenty of new content including news articles, project case studies and information about events.
"Since we opened our doors in 2000, Print Image Network's service brands have gone from strength to strength. We decided it was about time we had a website that reflects how we have evolved and grown, while also underpinning our experience and unrivalled expertise within the markets in which we operate. 

Says Managing Director, John Foster.
"The new website is much more modern and makes it easier for new visitors and customers to learn about our services, company updates, and to get in touch. We are looking forward to sharing this new design with them."

Services Director, Stephen Power added.
Our new website will continue to grow in the coming months. We welcome your feedback and look forward to any enquiries you may have regarding our services.
Directors John Foster and Stephen Power congratulated their team for the huge effort given to ensuring local authority electoral print and mail contracts were completed on time for the elections that were held on 6 May 2021.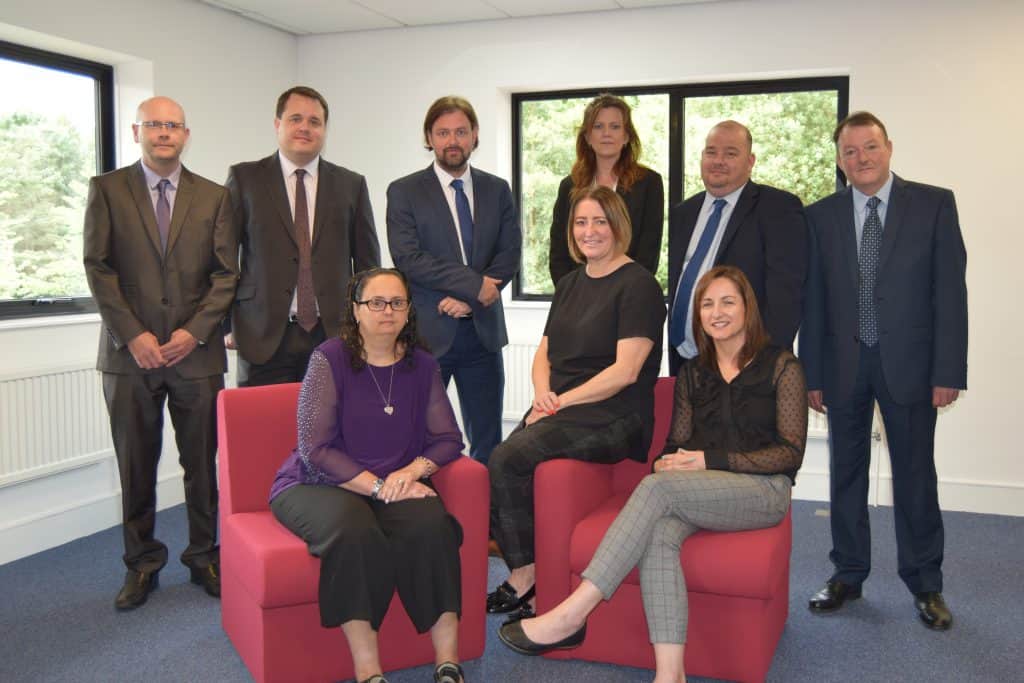 "Following last year's postponed elections, 2021 was always going to be a complex year in terms of electoral print and mail providers, due to the number of elections, plus the huge increase in postal votes," said John Foster, Managing Director at Print Image Network.
"Luckily, we have built a specialist team who has extensive experience in print and mail and an excellent understanding of the legislation surrounding electoral printing and mailing, which means we can work in partnership with our customers to help achieve objectives. The team has truly risen to the challenge this year." He continued.
Print Image Network works with local authorities from across England and Wales and so has had experienced Local, Police and Crime Commissioner, Welsh Assembly, Greater London Authority and Mayoral Elections in 2021.
The team has handled hundreds of data files and checked hundreds of poll cards, ballot papers and postal votes over the past couple of months.
Stephen Power, Services Director commented. "We work to stringent processes and to fixed timetables to ensure every production deadline of a client's election is met. We are exceptionally proud of our team that has worked incredibly hard to ensure all client's needs have been met."
He continued, "We hold the Customer Service Excellence Standard and therefore going the extra mile for clients is second nature to every member of our team."
Simon Milnes, Production & Commercial Manager at Print Image Network who manages the specialist account management team said. "Our account managers are highly skilled and have built up great relationships with our local authority clients. They understand their individual requirements perfectly."
Print Image Network helped several councils that encountered delivery issues from other printers in the run up to the 2021 elections.
Customer Service Remains a Top Priority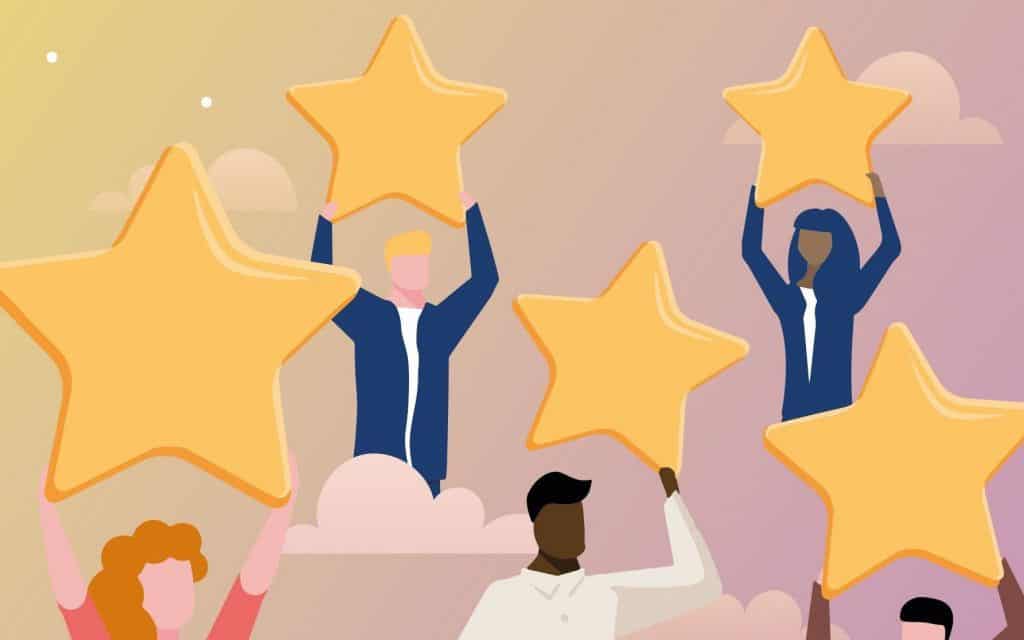 We now have the results of our three-year Customer Service Excellence (CSE) re-assessment!
We have achieved full compliance with 28% compliance plus and remain the only electoral services specialist to hold the Customer Service Excellence Standard.
Customer Service Excellence is a government-backed industry standard that assesses whether services are efficient, effective, excellent, equitable and empowering, using 57 different criteria. It ensures organisations always put their customers at the heart of their operations. The accreditation lasts for three years, with holders subject to annual reassessment.
Following an in-depth examination of the five criteria set out by the standard – customer insight, culture, information and access, delivery and timeliness and quality of service, we are celebrating our best start to a re-assessment since we first gained the CSE standard back in 2012.
Due to the pandemic, the assessment was carried out virtually by seasoned CSE assessor, Michael Lynch, who was extremely complimentary of the evidence put forward to support the submission.
Building on many successful initiatives, including the continued development of our core values, 2020 was one of our most successful years in terms of people and service improvements. Achievements included the Investors in People and Gold accreditation and 100% satisfaction in our customer survey.
Stephen Power, Services Director at the electoral services specialist said: "We are thrilled to once again achieve full compliance with 28% compliance plus. Although 2020 was a challenging year for all businesses, we were determined to make sure our customers received the same high standard of service and were not impacted by the effects of the pandemic."
"Customer service is at the heart of everything we do and the commitment from our team has been outstanding. This year, we achieved 100% customer satisfaction from our customer survey, which is a testament to the effort given to ensuring customers received the very best service, despite challenging times."
Managing Director, John Foster added: "Being part of the Customer Service Excellence programme means that we can measure the success of our customer service. It has been extremely encouraging to get full compliance, especially as 28% of the overall compliance score was for areas where we excelled in our business as an electoral services specialist and exceeded the necessary compliance threshold. Furthermore, the customer comments from our recent survey and those submitted to our assessor, as part of our virtual re-assessment, confirms we are making our customers happy with our service."
We achieved compliance plus for our customer service across all five of the CSE framework – customer insight, culture, information and access, delivery and timeliness and quality of service. Highlights include how Print Image Network: –
Used customer insight and feedback to proactively and reactively respond to customer challenges during the pandemic
Achieved 100% customer satisfaction in our annual customer survey
Made efforts to identify all required communication channels for our customers during the pandemic
Empowered and encouraged employees to promote and participate in our company culture
Used staff insight to develop our internal processes, policy and service planning
Improved our range of content and quality of verbal, published and web-based information to meet the needs of our customers
"Despite all the challenges, there is no doubt that customer service remains at the centre of everything that Print Image Network Ltd . The team provided comprehensive evidence of how it proactively responds to customers."
Michael Lynch, CSE Assessor
Print Image Network is a leading electoral services specialist. For more information about us and our customer service policy, please contact the team on 0161 209 4800 or email sales@printimagenetwork.com
We are now certified Gold in people management.
We did it! The team here at Print Image Network is delighted to announce that we have achieved the Investors in People Gold accreditation.
Following a virtual, but no less rigorous assessment due to Covid-19 and social distancing, we are proud to take our place among the 17% of IIP accredited organisations that have achieved the We invest in people, gold accreditation.
Investors in People defines what it takes to lead, train, support and manage people effectively and to achieve sustainable results. Gold accreditation essentially means that the business has got excellent people management policies in place but more than that, it means everyone – from CEO to apprentice takes ownership for making them come to life.
Paul Devoy, CEO of Investors in People, said: "We'd like to congratulate Print Image Network. Gold accreditation in We invest in people is a fantastic effort for any organisation, and places Print Image Network in fine company with a host of organisations that understand the value of people."
Assessment Highlights:
Staff said they feel trusted by the leadership team to make decisions and that there is an open and transparent culture within the business.
Our values are embedded and are taken into consideration in our everyday work.
Our communication strategies ensure that everyone has access to the knowledge and information they need to do their jobs effectively.
Our performance management processes enable people to reflect on their work and identify their objectives and goals.
Our staff feel valued and appreciated for their contribution to the success of the business.
Our structure enables people to work collaboratively and provides interesting and varied roles.
Our approach to learning and development has supported people to progress their careers and fulfil their potential.
We embraced continuous improvement which forms part of the culture and has resulted in innovative new ways of working that benefit the business.
Our people enjoy their jobs and are proud to work for Print Image Network.
Commenting on the award, Stephen Power, Services Director said "We are ecstatic to have achieved IIP Gold! Having held the accreditation since 2011, the team has strived for continuous improvement at each three-year assessment. Our last full assessment in 2017 was conducted under the completely new 6th generation standard and we went straight in with silver status – a great result but one that we could improve on!"

"We believe that the success of Print Image Network begins and ends with our people and each member of staff subscribes to the IIP framework, which is designed to help organisations and their people to realise their full potential. We would like to thank the team for their commitment and hard work to achieve the Gold standard" Steve continued.
John Foster, Managing Director at Print Image Network added: "It is an absolute privilege to gain the gold standard accreditation. We work very hard to deliver true value and excellence for our customers. The employee survey, which saw 100% staff complete it, is a testament to how engaged and committed the team is. As a company, we are consistently striving for excellence."
June marks the 20th anniversary of Print Image Network Ltd.
We are celebrating 20 years of printing excellence and of being a leader in award-winning electoral stationery and the administration of democratic processes.
Print Image Network was started in June 2000 by directors John Foster and Stephen Power. In that time, we have worked with over 100 councils across the UK to deliver all types of elections and polls, supporting electoral teams through many legislative changes.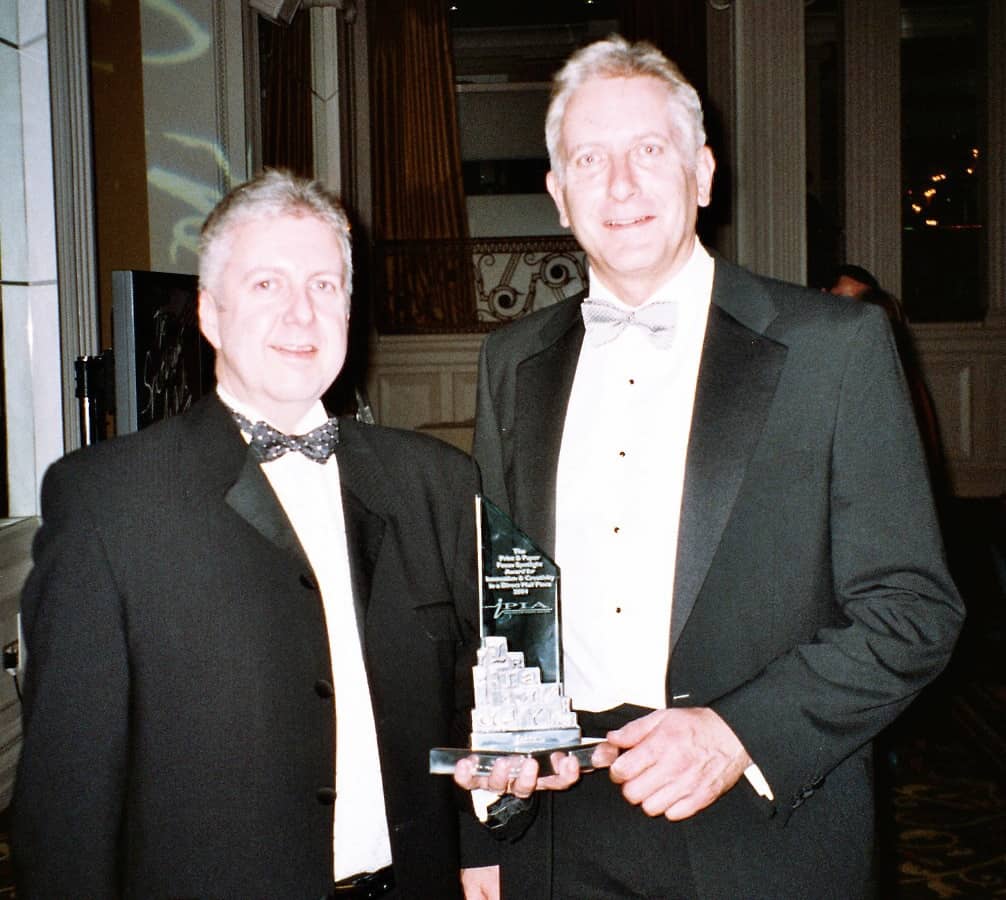 Having worked together for many years, the directors had a long history in the print industry before forming Print Image Network. The team quickly grew with the addition of an office manager, head of elections, followed by several account managers who came from esteemed printing positions, ensuring a strong and expert team.
After many years supplying councils with electoral stationery for elections, canvass and registration, Print Image Network was acknowledged for its innovation in design, when it won the IPIA and Spotlight awards for its range of postal votes. The Postal Vote design was praised for the lateral thinking behind its technical features which provided a simplistic mechanism for the voter to understand and use. The award-winning-range was designed with the voters in mind.
In 2009, Print Image Network expanded on its electoral expertise when it began to introduce scrutineer services for non-statutory elections. Recognising a necessity for all types of organisations to have access to transparent, impartial, and trustworthy democratic processes, Print Image Network launched UK Engage.
With the launch of the brand came more expert staff and the company harnessed new skill sets to enhance the delivery of its solutions, including customer service, marketing, I.T. and technical staff, plus more account managers to run all types of elections, ballots, polls and AGMs. To further add to its range of solutions, e-voting was introduced to the UK Engage portfolio in 2012.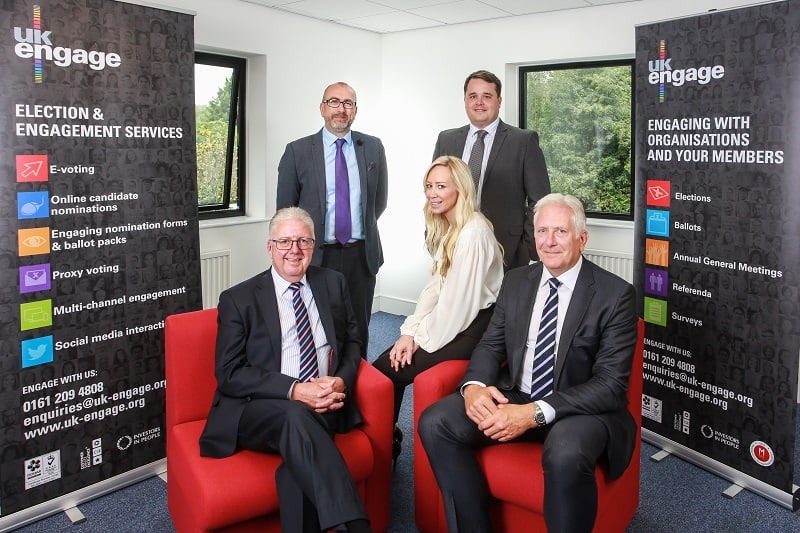 In addition to ISO 9001 (Quality Management) & 27001 (Information & Technology), gained in 2015, in 2012 the company gained the Cabinet Office's Customer Service Excellence Standard, an accolade it still holds today. Further accreditations came in 2014, with the Investors in People (Bronze), followed by the Silver standard in 2017. To further secure our systems for our clients, Cyber Essentials was also gained in 2017.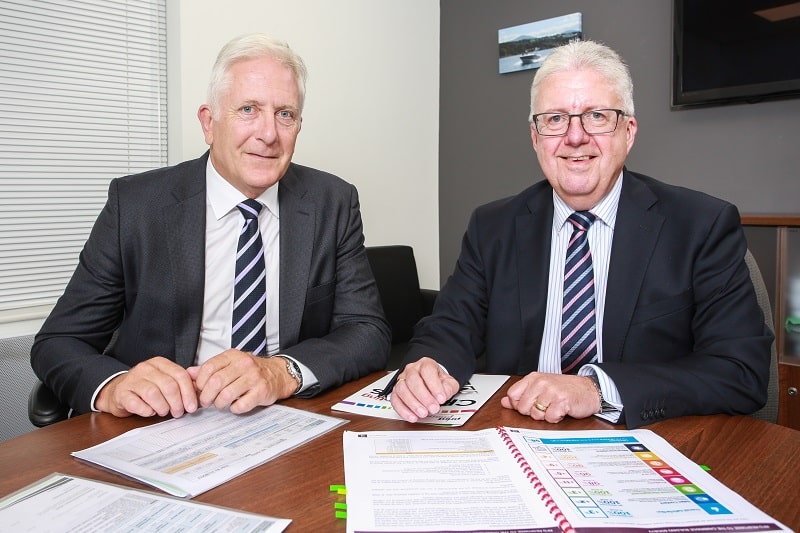 Managing Director, John Foster, commented on the anniversary. "We are excited about all that we have achieved in the last 20 years. Today, both brands are well-known within the markets in which they operate, and we are continuing to grow, expanding into new markets, collaborating with new partners and suppliers, and adding to our expert team. We pride ourselves on continually improving our democratic solutions, both print and online, and we are looking forward to the future and all the possibilities that brings."
"As the lifeline of our business, we had hoped to celebrate our 20th anniversary with our staff and in the appropriate fashion with all the people we have got to know over the past 20 years. But celebrations have had to be postponed due to current circumstances." Co-owner and Services Director, Stephen Power commented.

Stephen continued, "Although this year's local & Police and Crime Commissioners elections were cancelled, our team has been working from home delivering the annual canvass for councils and other democratic processes, including helping customers with legislation on running AGMs during COVID-19. We hope to celebrate this occasion when it is safe to do so."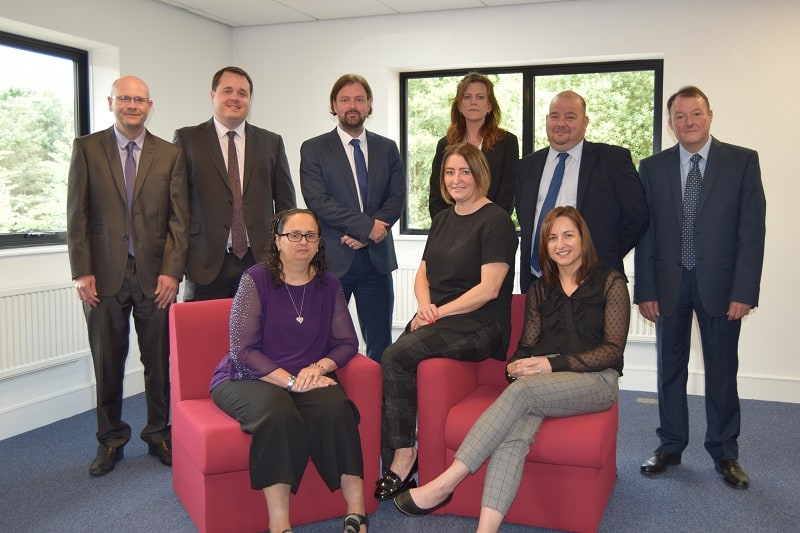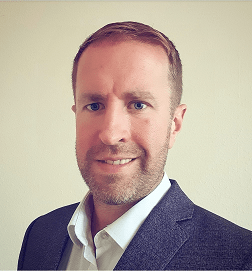 Print Image Network is pleased to announce that Stuart Hayden has joined our growing team as an Election Consultant.
Stuart has worked in the elections industry for over twenty years, including 10 years in local government, where he progressed from Election Assistant to a Deputy Elections Manager. During this time, he administered many electoral canvasses and worked on multiple large-scale ballot events, including City elections, UK Parliamentary and European Parliamentary elections (including an all postal vote pilot).
Staying in electoral administration, Stuart then gained experience in electoral software, where his achievements included involvement in software development which has assisted local authorities in the collation of electoral registers and the management of elections. Furthermore, Stuart was involved in the Individual Electoral Registration (IER) project, working on the transition from a predominantly paper-based system to the introduction of the Register to Vote website in 2014.
With a strong background in elections, Directors John Foster & Stephen Power are delighted to welcome Stuart to the team.
"Stuart's appointment strengthens our team of elections experts and we are very happy to welcome him on board. The expansion of our team means we can continue to meet and exceed the expectations of our customers," says Steve Power, Services Director.
"With Stuart's vast amount of election experience, he can advise the plethora of customers that sit under the Print Image Network umbrella," adds John Foster, Managing Director. He continues, "in addition to our important council arm, Print Image Network has a non-statutory brand called UK Engage, which offers a full election and e-voting service to organisations looking for an impartial, transparent, and trusted scrutineer. Stuart's wide range of skills means he will be looking after customers across all our election brands."
Stuart began at Print Image Network on 18 May 2020. He will be meeting with customers remotely for the time being and face-to-face when it is safe to do so. Stuart says about his new role, "I am looking forward to the varied opportunities my new role presents, I can apply my 20 years' experience within statutory elections and also get involved with the needs of customers in new market sectors. It is a very exciting time for me."
In these uncertain times, we have had a number of enquiries asking if we are still open for business. Since the beginning of March, we have tested and implemented our Business Continuity Plan. As such we are still very much open for business and here to help our existing customers and other companies that are having problems with their regular supply chains.
Safety of our staff and customers is paramount to Print Image Network and in line with guidance from the World Health Organisation and .Gov website, we have implemented all necessary measures and precautions required to control the spread of infection to the highest level possible within our business and workforce.
Our office staff is fully equipped to work remotely and our print production facilities are also operating, in line with appropriate safety precautions. This means that we can still service our customer base to the highest possible standards.
We will, of course, keep you updated of any operational changes but should you have any specific questions or concerns regarding business continuity or urgent requests, please do not hesitate to contact us on 0161 209 4800 or email sales@printimagenetwork.com
We hope that this message reaches you in good health and look forward to hearing from you.
The Print Image Network Team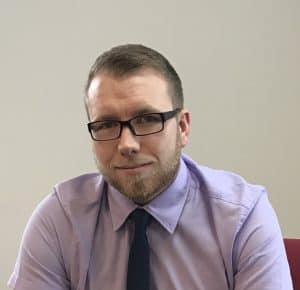 Our new addition enhances our online democracy team
As we continue to develop our electoral services beyond print and mail, we are pleased to announce that James Peake is a new addition to our growing team. Widely known as one of the leading electoral print and mail specialists in the country, Print Image Network also administers end-to-end, non-statutory elections under its UK Engage brand. Often these types of elections include e-voting and with the growing popularity for paperless elections comes the need for extra resources to keep customer satisfaction levels high.
James Peake joins the team as system support and production controller for the UK Engage brand. His duties include building online democracy platforms such as online nominations and e-voting platforms for clients who undertake organisational elections, polls, ballots, and AGMs.
"As non-statutory elections come in all shapes and sizes and more often than not have different election rules, articles of association or terms of reference, it is important that we have the right staff with the appropriate skill set to provide a dedicated service when it comes to our online offering," says Andy Tye, General Manager at UK Engage.
He continues, "Customer service underpins our proposition, so it's crucial that our customers feel like they have dedicated support and technical expertise when it comes to contests that do not involve paper. James brings with him technical knowledge combined with account management skills, so he will be a great asset to our online democracy team."
The company's e-voting platform has received praised by customers like The British Red Cross, EDF, Magistrates Association, Chartered Institute of Environmental Health, Queens Club, and HP. It is renowned for being one of the leading systems in the country, with millions of votes processed by the system each year.
Print Image Network and UK Engage are leading brands in elections and continue to respond to the changing needs of customers. For more information about our growing team and our commitment to customer service, please contact on 0161 209 4800 or email sales@printimagenetwork.com
Visit us at Stand 3 to discuss electoral print and mail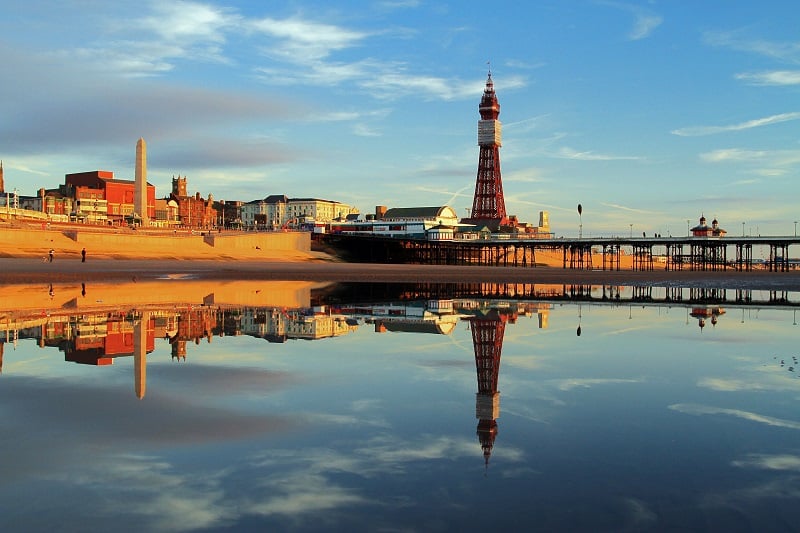 Print Image Network is once again exhibiting at the annual AEA Conference in Blackpool, 2 -5th February 2020. As a leading provider of electoral print solutions, we have supported the Conference and the AEA for many years. Once again will be on hand to offer help and advice to electoral administrators from councils across the UK on all aspects of electoral print and mail.
The agenda promises a full schedule including fringe events, plenary sessions, and workshops, not to mention the exhibition where we will be meeting delegates and customers at Stand 3 from Sunday afternoon.
Providing no fewer than 80 councils across the UK with electoral print solutions, we still have print capacity for the May polls. 2020 sees Police, Commission and Crime Commissioners elections in England and Wales, as well and local and mayoral elections – we welcome the opportunity to discuss these elections with local authority delegates attending the event.
With such as busy year last year and so many potential changes in 2020, we will be on hand to talk to delegates about how they found 2019, plus how we can help support them through 2020 changes concerning their print and mail requirements.
On the customer service front, we have recently (January 2020), achieved another year's compliance for the Cabinet Office's Customer Service Excellence Standard. A big factor in our success is our staff, which year-on-year is praised for the way we support electoral administrators through election periods. Throughout Conference, every member of our account management team will visit The Grand to speak with customers and other delegates. We have a growing team of experienced account managers that help councils through busy, and sometimes complex, election and canvass periods. You can see some of the wonderful comments we received following the 2019 elections by downloading our Customer Survey results from last year>>
We have lots to discuss, so please feel free to come along and speak with the team at Stand 3. You can enter our chocolate hamper competition and you could win a Waitrose Hamper which is our raffle prize at the Annual Dinner. We look forward to seeing you at Conference!